Kelli Allen, PhD, believes strongly in the mission of AC&R, and as the journal's new editor in chief, it's now in her hands to carry that mission forward. Dr. Allen assumed the role on July 1, following the decade-long tenure of Dr. Hannan.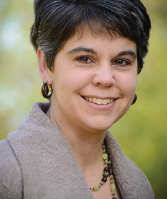 You Might Also Like
Explore This Issue
September 2021
Also By This Author
"Everyone has been very generous with their time and the managing editors have been great," says Dr. Allen, professor of medicine in the Division of Rheumatology, Allergy and Immunology at the University of North Carolina School of Medicine and a research career scientist at the Durham VA Medical Center.
ADVERTISEMENT
SCROLL TO CONTINUE
"I've been involved in various activities at ACR and ARP for a number of years and it's definitely been an important organization for me," she says. "I had been an associate editor for a different journal for a number of years and I was interested in seeing if I could serve the College in this role."
Dr. Allen's team "is just phenomenal, and I am excited that I get to sit back and read articles and write letters to the editor and grouse about this and that," says Dr. Hannan, who passed what she calls her "three cornerstones" on to Dr. Allen: "How to improve the quality of the journal, with integrity, and how to make it more efficient … the journal is already doing these."
ADVERTISEMENT
SCROLL TO CONTINUE
Dr. Allen trained in exercise science and health services research at The Pennsylvania State University and Wake Forest University, Winston-Salem, N.C., in the 1990s, and in 2001, she earned her PhD in biobehavioral health at Penn State. In between earning her master's and her doctorate, Dr. Allen served as an exercise physiologist and had the opportunity to conduct research. She found she really enjoyed it.
"A couple of the studies I worked on as an exercise physiologist involved osteoarthritis and fibromyalgia," Dr. Allen says. "I could help people deal with the daily challenges of chronic pain and use behavioral strategies to help people function and have a better quality of life."
Today, her research focus is on osteoarthritis and other rheumatological conditions, and on racial, ethnic and gender differences in osteoarthritis and disease outcomes.
ADVERTISEMENT
SCROLL TO CONTINUE
As AC&R editor in chief, Dr. Allen plans to build upon the strong foundation established by Dr. Hannan and editors before her, especially by finding ways to strengthen ties between research and patient care.
"Marian and her team have brought the journal to a super strong place and that makes us well positioned to think as a team about innovative ways to use social media and other things to grow the journal and maximize (its) impact … with respect to clinical care," she says. "Part of that is trying to attract some of the best research in rheumatology … and finding innovative ways to publish manuscripts so we're connecting with boots on the ground."
---
Kelly April Tyrrell writes about health, science and health policy. She lives in Madison, Wis.