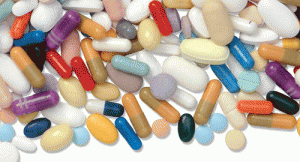 Vobarilizumab Completes Phase 2B Studies in RA
The anti-interleukin (IL) 6R nanobody, vobarilizumab (ALX-0061), has successfully completed a 12-week, double-blind treatment and assessment period in a monotherapy trial of patients with moderate to severe active rheumatoid arthritis who were intolerant to methotrexate or for whom methotrexate therapy was inappropriate.1 The study objective was to determine the safety and efficacy of different vobarilizumab monotherapy dosing regimens to steer further drug development.
Also By This Author
Two hundred and fifty-one subjects enrolled in the study from the U.S., Europe and South America. Patients were randomly assigned to receive one of the following: 150 mg vobarilizumab subcutaneously every four weeks; 150 mg vobarilizumab subcutaneously every two weeks; 225 mg vobarilizumab subcutaneously every two weeks; or subcutaneous, open-label tocilizumab—94% of patients received weekly tocilizumab.
ADVERTISEMENT
SCROLL TO CONTINUE
After the 12-week study, eligible subjects were invited to enroll in an open-label extension study—91% accepted. Patients not enrolled in the open-label extension participated in another safety analysis for 12 weeks following their last dose.
At Week 12, the ACR 20, 50 and 70 scores were 81%, 49% and 24%, respectively, for the vobarilizumab doses given every two weeks. Also at Week 12, the efficacy data for vobarilizumab and tocilizumab were comparable. Additionally, in examining the change from baseline in the Health Assessment Questionnaire disability score, vobarilizumab appeared to have a quick and positive effect on physical function. Vobarilizumab also induced clinical remission or low disease activity based on DAS28CRP in up to 60% of patients at Week 12 compared with only 44% of tocilizumab-treated patients.
ADVERTISEMENT
SCROLL TO CONTINUE
Certolizumab Pegol in the U.K.
Certolizumab pegol (Cimzia) can be used as monotherapy or in combination with methotrexate when other drugs have failed or are not suitable to treat severe RA, according to the recently released National Institute for Health and Care Excellence (NICE) draft guidance.2 Certolizumab pegol is already recommended by the U.K. National Health Service to treat severe RA that has not responded to conventional disease-modifying anti-rheumatic drugs. NICE states that this treatment should be continued only if a patient has a moderate response at six months, measured by European League Against Rheumatism criteria. If this response is not maintained, then treatment should be discontinued. UCB, the agent's manufacturer, has agreed to a patient access program that ensures the first 12 weeks of treatment are provided free of charge.
---
Michele B. Kaufman, PharmD, CGP, RPh, is a freelance medical writer based in New York City and a pharmacist at New York Presbyterian Lower Manhattan Hospital.