In 1982, the ACR developed classification criteria for the identification of systemic lupus erythematosus (SLE) for use in research. The ACR updated these criteria in 1997, and in 2012, the Systemic Lupus International Collaborating Clinics (SLICC) group developed an additional set of classification criteria.
In 2014, in an attempt to establish and refine even more sensitive, evidence-based SLE classification criteria, the ACR and the European League Against Rheumatism (EULAR) assembled a 12-member steering committee incorporating expertise from rheumatology providers around the world. A new study published in Arthritis Care & Research in April 2018 represents a significant step in that process.1
"We were trying to identify clinical signs and lab abnormalities that are present in a large portion of SLE patients, but are also very specific to SLE. The goal is to identify patients with a high likelihood of SLE, as opposed to another disease," says corresponding author Sara Tedeschi, MD, MPH, a rheuma­tologist at Brigham and Women's Hospital in Boston and an instructor at Harvard Medical School.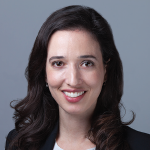 "The purpose is to identify patients who are potentially eligible for research studies, whether for clinical trials or participating in observational studies using patient data," says Dr. Tedeschi.
The paper, titled "Developing and Refining New Candidate Criteria for Systemic Lupus Erythematosus Classification: An International Collaboration," represents part of the third of four phases in an ongoing effort to improve the criteria for SLE. Karen Costenbader, MD, MPH, also a rheumatologist at Brigham and Women's Hospital and a professor at Harvard Medical School, is senior author of the study and the ACR lead for the third phase.
The process has involved hundreds of rheumatology providers throughout the world, not just in Europe and the U.S., to capture the diversity of SLE characteristics researchers and clinicians have described. Dr. Tedeschi and her colleagues hope to achieve some homogeneity in the classification of lupus to aid research endeavors.
"We wanted to make sure the types of manifestations being considered are typical of SLE patients around the world," says Dr. Tedeschi. "The people involved in the process are all experts in SLE and bring to the table different viewpoints on the relative importance of different features. It can be challenging to reconcile, but it's important for the process."
With the team, Dr. Tedeschi pored through all available SLE literature to identify how common and specific the criteria are for SLE, and to organize the criteria into distinct clinical and immunological domains. "We relied on multiple, large cohort studies that have reported on these features," Dr. Tedeschi says.
21 Criteria Proposed
In the study, she and colleagues described 21 proposed classification criteria for SLE and organized them into three immunological and seven clinical domains. These include: constitutional, cutaneous, arthritis, neurologic, serositis, hematologic, renal, antiphospholipid antibodies, complement proteins and highly specific antibodies.