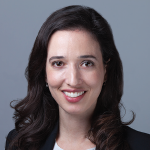 "The purpose is to identify patients who are potentially eligible for research studies, whether for clinical trials or participating in observational studies using patient data," says Dr. Tedeschi.
The paper, titled "Developing and Refining New Candidate Criteria for Systemic Lupus Erythematosus Classification: An International Collaboration," represents part of the third of four phases in an ongoing effort to improve the criteria for SLE. Karen Costenbader, MD, MPH, also a rheumatologist at Brigham and Women's Hospital and a professor at Harvard Medical School, is senior author of the study and the ACR lead for the third phase.
The process has involved hundreds of rheumatology providers throughout the world, not just in Europe and the U.S., to capture the diversity of SLE characteristics researchers and clinicians have described. Dr. Tedeschi and her colleagues hope to achieve some homogeneity in the classification of lupus to aid research endeavors.
|

← Previous

| | |

Next →

|
Single Page