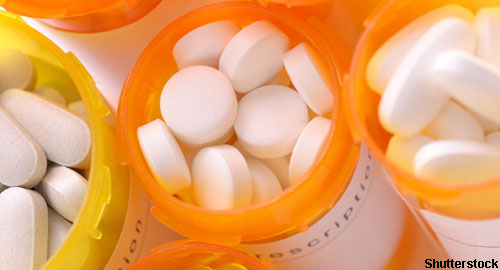 A new chemical entity, NKTR-181, is the first full mu-opioid agonist analgesic. The treatment is designed to be a potent pain reliever without the high levels of euphoria that may occur in patients taking standard opioids. As a result, NKTR-181 has been granted a fast track designation for treating moderate to severe, chronic pain by the U.S. Food and Drug Administration (FDA).1
Also By This Author
In the recent Phase 3 SUMMIT-07 trial, twice-daily NKTR-181 tablets were compared with placebo for treating opioid-naive patients with moderate to severe chronic low back pain.2 The study's participants (N=610) were 18–75 years of age and had moderate to severe non-neuropathic, chronic low back pain for at least six months. An open-label, dose-titration period was followed by a randomized, double-blind, placebo-controlled, 12-week treatment period. During the open-label titration phase, patients with a pain score between 5 and 9 were titrated to twice-daily NKTR-181 until they had an adequate and sustained pain response, which was defined as at least a two-point drop and a pain score below 4 on the numeric rating scale (NRS) of 0–10. These patients were then randomized (1:1) to continue receiving NKTR-181 at the same dose or to receive placebo (i.e., the active drug was withdrawn) during the 12-week treatment period. The primary efficacy endpoint of significantly reducing chronic back pain vs. placebo was met.
ADVERTISEMENT
SCROLL TO CONTINUE
Secondary endpoints: The study also demonstrated pain reductions greater than 30% and 50% compared with placebo. In general, patients reported their overall quality of life as improved or very much improved compared with placebo-treated patients. This endpoint was assessed by the Patient's Global Impression of Change of Pain Medication Questionnaire, in which all aspects were met and statistically significant.
NKTR-181 also demonstrated a favorable safety profile and was well tolerated by patients. The most commonly reported adverse events were nausea (10.4%) and constipation (8.7%) in NKTR-181-treated patients vs. nausea (6.0%) and constipation (3.0%) in placebo-treated patients.
ADVERTISEMENT
SCROLL TO CONTINUE