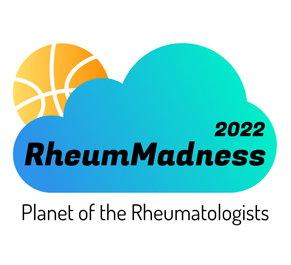 Editor's note: RheumMadness is the place for everyone crazy about rheumatology to connect, collaborate, compete and learn together. During RheumMadness, rheumatology concepts represent teams that compete against each other in a tournament, much like basketball teams do in the NCAA's March Madness tournament. In a series for The Rheumatologist, readers will get a chance to read the scouting reports for each concept team. These reports are written by rheumatology fellows from 13 programs throughout the U.S.
You Might Also Like
Explore This Issue
May 2022
Don't forget to submit your RheumMadness 2022 bracket by March 25. The more your picks match those of our Blue Ribbon Panel of rheumatologists, the more points you get. Learn more about the panel and how the brackets work online.
ADVERTISEMENT
SCROLL TO CONTINUE
Connect with RheumMadness by subscribing to the podcast and joining the conversation on Twitter, #RheumMadness. Learn more on the RheumMadness website.
Region: Cells Team: Anti-NET Antibodies
Activated neutrophils produce neutrophil extracellular traps (NETs), networks of DNA and proteins via a process called NETosis, to trap and kill pathogens. NETs are implicated in a multitude of autoimmune disease processes and may be involved in thrombophilic disease states, such as antiphospholipid syndrome (APS), cancer and COVID-19 infection.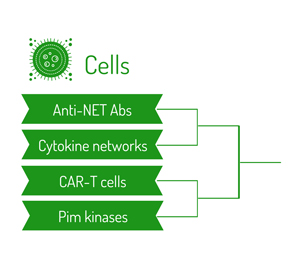 In the base article for this RheumMadness team, researchers suggest that in primary APS antiphospholipid antibodies engage the neutrophil surface by circumventing normal homeostatic mechanisms to trigger the release of NETs. Patients with APS were found to have higher levels of circulating NETs than healthy controls. Activity of circulating anti-NET antibodies was measured in 76 patients with primary APS, 23 patients with SLE without antiphospholipid antibodies (aPL), 11 patients with a history of unprovoked venous thromboembolism (VTE) without aPL and 44 healthy controls.1
The researchers found patients with primary APS have markedly elevated levels of circulating anti-NET IgG and IgM antibodies compared with healthy controls. Patients with SLE without positive aPL also had elevated anti-NET IgG and IgM antibodies. Those with a history of unprovoked VTE without aPL had higher levels of IgM anti-NET antibodies than healthy controls. Anti-NET antibody activity in primary APS did not correlate with levels of traditional aPL (e.g., anti-B2GP1 and lupus anticoagulant) and was relatively stable over time. Further, anti-NET antibodies—particularly IgG—impaired the ability of patient sera to degrade NETs, and levels of anti-NET IgM were inversely correlated with complement C4 levels, suggesting activation of the complement cascade. The researchers hypothesized NETs can directly activate complement, which may promote coagulation through effects on tissue factor and platelets. Lastly, both IgG and IgM anti-NET antibodies were associated with clinical manifestations of APS (e.g., unproved venous thrombosis and arterial thrombosis), and high IgG levels were associated with recurrent venous thrombosis.