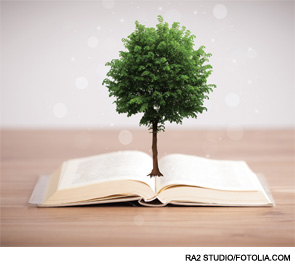 One of the biggest, costliest challenges for disease researchers is collecting accurate, diverse patient data. The Nurses' Health Study, a cohort of 238,000 nurses with rich exposure and disease development data over the last 38 years, has been a wide-reaching, fruit-bearing tree for scientists, including those exploring the epidemiology of rheumatic diseases.
"There aren't very many cohorts like this one," says Elizabeth W. Karlson, MD, senior physician at Brigham and Women's Hospital in Boston. The original study was focused on identifying cardiovascular and cancer risk factors in women. Beginning in the early 1990s, along with Matthew Liang, MD, and other colleagues in Boston, Dr. Karlson first used this stockpile of health information to explore what lifestyle habits or genetic factors may increase women's risk of developing rheumatoid arthritis (RA) and systemic lupus erythematosus (SLE), as well.
"The Nurses' Health Study is very large, very detailed, and has very loyal participants," says Dr. Karlson, who leads the Rheumatic Disease Epidemiology Group at Brigham and Women's. "There have been few dropouts. They are healthcare workers, so they see the importance of this study. They've seen major findings in women's health come out of this."

Dr. Karlson
Dr. Karlson and her colleague, Brigham and Women's rheumatologist Karen H. Costenbader, MD, MPH, have both used the Nurses' Health Study cohort to discover what may increase a woman's risk for RA and SLE, as well as what may help prevent active disease. The data helped them develop and validate epidemiological testing tools for rheumatic diseases, including the Connective Tissue Disease Screening Questionnaire. They have explored what genetic biomarkers may indicate higher disease risk. They are currently examining patterns of metabolomics profiles in the blood to determine if they are connected to rheumatic disease risk or activity.
During weekly live meetings, researchers from many specialties gather at Harvard Medical School's Channing Laboratory in Boston to discuss their new proposals for projects using the cohort, says Dr. Costenbader. "The data are very high quality. We are lucky to have this infrastructure. It's a nice thing to have a huge cohort that has been funded and running for so many years! We wouldn't be able to start our own enormous cohort," she says.
Participants in the study are female nurses. Some of the women have filled out detailed questionnaires every two years since the cohort was created in 1976 by Frank Speizer, MD, with funding from the National Institutes of Health. Dr. Speizer and other investigators launched the study to examine the health effects of women taking oral contraceptives. The study's first phase included female registered nurses aged 30–55. Participants had to be married, since at the time, taboos lingered about single woman using contraceptives, says Dr. Costenbader.