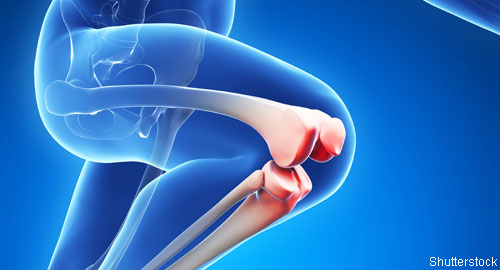 Although osteoarthritis (OA) is a common form of arthritis, affecting more than 30 million patients in the U.S., researchers are still working to identify effective disease modifying OA drugs (DMOADs).
You Might Also Like
Also By This Author
Investigators studying SM04690, an intra-articular, Wnt-β catenin inhibitor developed by Samumed LLC, believe they are closer to bringing a DMOAD to market, according to Yusuf Yazici, MD, the chief medical officer of Samumed and a rheumatologist and professor of medicine at NYU Langone School of Medicine.
ADVERTISEMENT
SCROLL TO CONTINUE
Results from the most recent SM04690 study, which was a 24-week, Phase 2B trial with 635 patients who completed the study, were presented at the 2018 ACR/AHRP Annual Meeting in Chicago.1 Dr. Yazici and his colleagues found statistically significant improvements from baseline in 0.07 mg- and 0.23 mg-dose groups compared with placebo. Patient reported outcome measures included the Pain Numerical Rating Scale, Western Ontario and McMaster Universities Osteoarthritis Index for pain and physical function, and measures of global osteoarthritis disease activity assessed by the patient.
A previous Phase 2A study of SM04690 demonstrated its positive effects on knee OA pain, physical function and medial joint space width at 52 weeks in key subgroups compared with placebo.2
ADVERTISEMENT
SCROLL TO CONTINUE
"These data further define outcome measures, target population and the dose for SM04690 as a potential disease modifying treatment for knee OA," Dr. Yazici says. "Given an aging population living longer with OA, having patients fully functioning as members of society is important to communities and patients."
How the Treatment Works
SM04690 is a small molecule, intra-articular Wnt-β catenin inhibitor. The Wnt signaling pathway is involved in the homeostasis of osteoblasts and chondrocytes. SM04690 interferes with this signaling pathway, modifying the articular cartilage destruction and subchondral bone remodeling that leads to joint pain and deformity in OA patients.
Preclinical investigation of SM04690's effects conducted in rats with a single intra-articular knee injection measured at 30, 90 and 180 days showed the drug was retained in the joint above the target concentration of ∼30 nM at 180 days after injection.3 The compound was undetectable in systemic circulation, suggesting a low potential for systemic toxicity.
ADVERTISEMENT
SCROLL TO CONTINUE
The Patient Perspective
Given these earlier pre-clinical and clinical findings indicating potential disease-modifying activity, Dr. Yazici and his colleagues wanted to understand how patient-perceived improvements were experienced.
"Patient reported outcome is a critical part of understanding how any drug benefits a patient with OA," Dr. Yazici says. In the Phase 2B trial, the goal was to understand how SM04690 reduced a patient's pain and improved function according to global outcome measures.