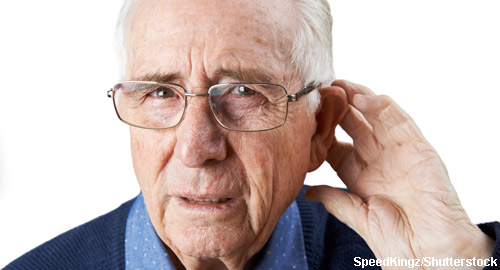 Patients with gout have hyperuricemia, as well as urate crystals, which can trigger an inflammatory response. Inflammation and oxidative stress are also separately associated with the pathogenesis of hearing loss, a common problem in the aging population. A large cohort study of adults younger than 60 years old found a significant association between long-term serum C-reactive protein levels and incident hearing impairment. Additionally, a recent study using National Health and Nutrition Examination Survey (NHANES) data found an association between older age, male sex, white race, cardiovascular disease, loud noises, diabetes and smoking with hearing loss.
You Might Also Like
Explore This Issue
November 2018
Also By This Author
Given the shared risk factors of gout and hearing loss, Jasvinder A. Singh, MD, MPH, and John D. Cleveland, MD, of the University of Alabama in Birmingham evaluated whether gout itself is associated with a higher risk of hearing loss in older adults and whether the association, if present, differed by important biological variables, such as age, sex and race. They found that older adults with gout are, indeed, at increased risk of hearing loss and reported their results online Aug. 20 in BMJ Open.1
ADVERTISEMENT
SCROLL TO CONTINUE
The investigators analyzed a random, 5% sample of U.S. Medicare claims filed between 2006 and 2012 (N=1,716,438). Of these, 89,409 patients developed incident hearing impairment. When the investigators calculated the crude incidence rates for hearing impairment, they found it was 16.9 per 1,000 person-years in people with gout and 8.7 per 1,000 person-years in people without gout.
"In this study of adults aged 65 years or older, we found an independent association of gout with a 44% higher risk of new hearing impairment after adjusting for demographics, medical comorbidities and the commonly used medications for cardiovascular disease and gout," write the authors in their discussion. "These findings were robust across multiple sensitivity analyses." The researchers emphasize that their findings can be generalized only to adults 65 years and older.
ADVERTISEMENT
SCROLL TO CONTINUE
Not surprisingly, their analysis found that people with hearing impairment were older than people without hearing impairment, were less likely to be black and had higher medical comorbidity. Although the hazard ratio of gout with hearing loss was similar across age, gender and race subgroups, a statistically significant interaction for age, gender and race was found.
"To our knowledge, this study is among the first to describe an association of gout with hearing loss in older adults," write the authors. "However, other related studies of hyperuricaemia have shown similar findings. In a recent Korean study, a higher serum urate (sUA) was significantly associated with new, age-related hearing loss in multivariable-adjusted analyses in adults 40 years or older." Moreover, a recent case report described conductive hearing loss that resulted from urate deposits in the middle ear.