Health policy, regulations, legislation and insurance affect rheumatology patients and providers in many ways.
The new @ACRheumDC Twitter account is now sharing the latest advocacy updates from the ACR and how individuals can get involved. This account will provide timely updates to complement the information you already get through ACR emails, newsletters and The Rheumatologist.
Twitter is also an easy way for you to contact us! Help ACR advocacy staff become even better advocates—tell us about the issues you and your patients are facing. Share a relevant experience or link an interesting article.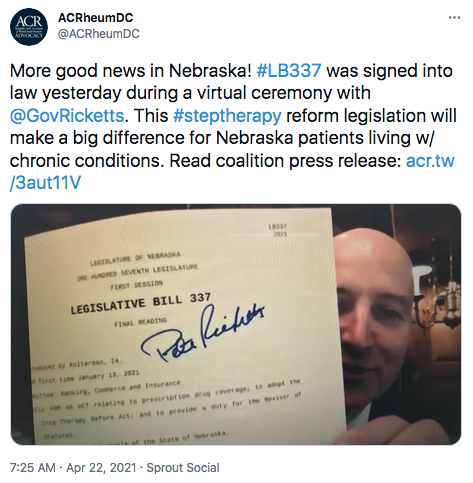 Tag @ACRheumDC in your tweets or send a direct message to let us know about policies that would most benefit your work, the rheumatology field and healthcare outcomes.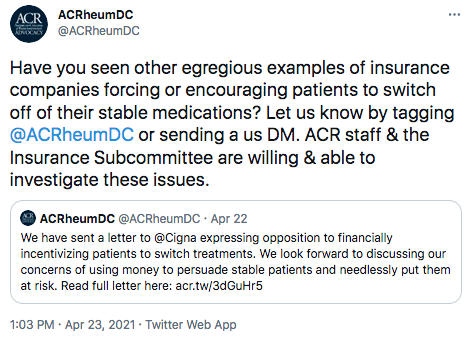 See what some of your ACR/ARP colleagues are saying about the new account: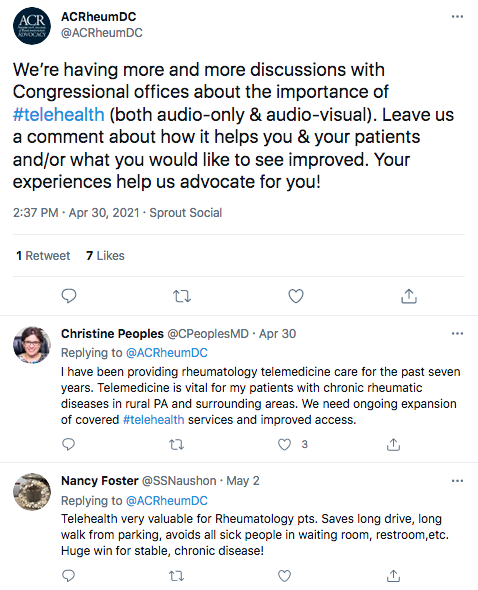 Our responsibility to our patients and our colleagues goes well beyond the clinic. Help the ACR advocate for all of us and our patients. The first step is awareness. Follow @ACRheumDC to stay in the loop of happenings with policy.
– Mohammad A. Ursani MD, FACP, RhMSUS
Our patients need us to advocate for and with them. Follow ACR advocacy to stay up to date and learn how to get involved.
– Kelly Weselman, MD
Continue to be the best advocate you can—follow @ACRheumDC!
– Linda Rodamaker, NP
Follow @ACRheumDC today and join the conversation!