In the past decade, there has been a clear demand for and a significant increase in online learning. This was clearly documented in the 2013 report, Changing Course: Ten Years of Tracking Online Education in the United States.1 The report finding demonstrated that 6.7 million students were taking at least one online course, a marked increase from 570,000 students the previous year.
With the technology boom and the increasing demand for online courses, the ARHP currently offers two online learning activities to meet the needs of our many clinician members.
ADVERTISEMENT
SCROLL TO CONTINUE
An NP/PA post-graduate training program was launched in December 2008. This course was created specifically for NPs/PAs, but because other clinicians, fellows-in-training, physicians and various healthcare providers were interested, the course name was changed to the Advanced Rheuma­tology Course (ARC).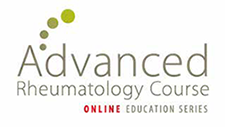 The ARC offers 19 modules presented by clinical experts throughout the U.S. The first six modules provide core education for rheumatology practitioners, covering musculoskeletal structure and function, disease classifications, laboratory testing, imaging, documentation, coding, practice issues and therapeutic interventions. The course offers education for both adult and pediatric rheumatology, covering numerous rheumatic conditions. Yearly revisions are made to three selected modules. The ACR designates this enduring material for a maximum of 117.5 AMA PRA Category 1 Credit(s).
ADVERTISEMENT
SCROLL TO CONTINUE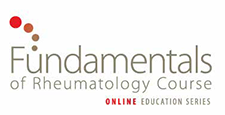 The Fundamentals of Rheumatology Course (FRC) was launched in October 2014. The FRC was created as the result of member input for those seeking a basic course. The FRC offers five modules in a format similar to the ARC and includes an overview of rheumatic diseases; assessment and management for the adult and the pediatric patient; nursing management of the infusion patient; and insurance prior authorization processes. The course offers more than 27 contact hours in total.
Once again, thanks to ARHP members who have shared their learning needs and preferences, we are in the process of creating a new learning activity that will offer essential, rheumatology-specific education. These new activities are called eBytes and will premiere in the ACR's new Learning Management System sometime next winter.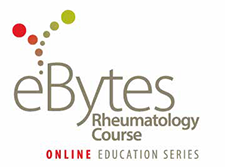 eBytes will provide education to clinical and office staff in bite-size time. The sessions are expected to take no more than 15-30 minutes, giving staff the ability to complete eBytes during their lunch hour. Through this program, participants will have the opportunity to explore multiple available resources, such as the ACR/ARHP Rheumatology Image Library, publications and patient handouts. This exciting and innovative program starts off with two essential topics: rheumatoid arthritis and osteoarthritis.