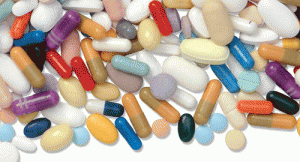 Abuse-Deterrent Oxycodone Capsules on Hold
The U.S. Food and Drug Administration (FDA) has granted tentative approval for extended-release, abuse-deterrent oxycodone capsules (Xtampza ER) to manage pain severe enough to require around-the-clock, long-term opioid treatment for patients who find alternative treatments inadequate.1 The FDA determined that this product meets all the required safety, quality and efficacy standards for approval, but the approval is tentative due to ongoing litigation with Purdue Pharma (filed in March 2015). The product has received an automatic 30-month stay or availability hold. The FDA can provide final approval for the drug only if the litigation is resolved prior to the expiration of the 30-month period.
Also By This Author
DETERx technology manufactured the product, which addresses common methods of abuse, including chewing, crushing and/or dissolving, and then snorting, injecting or taking it orally.
ADVERTISEMENT
SCROLL TO CONTINUE
Obinutuzumab for Lupus Nephritis
Obinutuzumab, a CD20-directed cytolytic antibody that is FDA-approved for treating chronic lymphocytic leukemia along with chlorambucil, is being investigated to treat lupus nephritis.2
The study, a Phase 2 clinical trial known as NOBILITY, will compare the safety and efficacy of 1,000 mg obinutuzumab in combination with corticosteroids and mycophenolate vs. corticosteroids and mycophenolate with placebo in patients with International Society of Nephrology (ISN)/Renal Pathology Society (RPS) 2003 Classification of Lupus Nephritis Class III or IV proliferative lupus nephritis. The primary outcome measure of NOBILITY is the percentage of patients who achieve complete renal response at Week 52.
ADVERTISEMENT
SCROLL TO CONTINUE
Subcutaneous Belimumab Investigated for SLE
BLISS-SC is a Phase 3 multicenter, randomized, double-blind, placebo-controlled, 52-week study to evaluate the efficacy and safety of belimumab administered subcutaneously to patients with active autoantibody-positive systemic lupus erythematosus (SLE) receiving standard therapy.3 In this study, 200 mg belimumab (Benlysta) administered weekly and subcutaneously plus standard of care were shown to have significantly greater reductions in disease activity compared with placebo plus standard of care (61% vs. 48%).
The primary efficacy end point was the Systemic Lupus Erythematosus Responder Index response rate at Week 52.4 The belimumab regimen also met the secondary end point of delaying the time to severe flare (170 days) vs. placebo and standard care (117 days). Additionally, 18% of patients were able to reduce their steroid dose by 25% or more (for those taking >7.5 mg prednisone daily) compared with 12% of patients receiving the placebo and standard care regimen, which was not statistically significant.
Michele B. Kaufman, PharmD, CGP, RPh, is a freelance medical writer based in New York City and a pharmacist at New York Presbyterian Lower Manhattan Hospital.