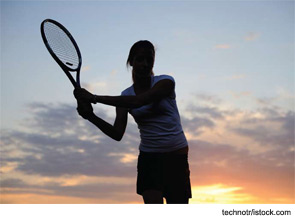 You never know when a colleague could have a secret past as a tennis star.
In early spring this year, as daffodils erupted throughout Durham, N.C., and tears streamed after basketball defeats, I had the good fortune of spending an hour in enjoyable conversation with a group of academic rheumatologists. We were on our way to the airport after a stimulating and challenging meeting on lupus. Instead of one of those bumpy and creaky 20-seater buses, we were in back of a stretch limo, a Lincoln Navigator supreme, a vehicle ideal for parties and proms, an extravaganza of sheet metal that was as long as a train and that glistened obsidian black.
You Might Also Like
Explore This Issue
August 2011
Also By This Author
The seats that lined the limo interior were cushy, covered by tan leather that had softened and faded. The floor had maroon-red carpet that thankfully smelled of carpet cleaner instead of something more alcoholic or intestinal, as would be expected given the usual limo riders and their exuberant, inebriated celebrations. Although the limo had a rack of champagne glasses, alas, there was no bubbly. I told one of my companions on this trip, a distinguished personage in rheumatology—let us call him Dr. D.—that the limo service must have thought that he was a rap star and we were his posse. Otherwise, our transportation would have been more modest.
ADVERTISEMENT
SCROLL TO CONTINUE
New Lupus Drug Brings Hope and Questions
Because the meeting we had attended concerned lupus, our initial conversation focused on recent advances in the field, including the U.S. Food and Drug Administration (FDA) approval of belimumab. This approval meant a great deal, because it was the first drug specifically approved for lupus in a long, long time. (Question: What are the other FDA-approved drugs for lupus?). Despite successful trials and truckloads of data, uncertainty surrounds how this agent will be used in the clinic. Given the complexity of the trial design, a true picture of belimumab's true efficacy is not yet possible, although, in the two studies that were described at the FDA hearing, belimumab can improve nonrenal disease and reduce autoantibody production; further, while it may allow reduction of glucocorticoid doses, its impact on more serious lupus manifestations must await both future studies and accumulated experience in the clinic.
ADVERTISEMENT
SCROLL TO CONTINUE
Of course, there will be issues of cost to consider, and the approach of insurers is unknown. Only time will tell about belimumab but, hopefully, it will become a valuable part of the treatment armamentarium, with its approval encouraging other companies to test new products for both renal and nonrenal manifestations. Despite many studies on lupus nephritis, there is no approved therapy for this indication. Trials for new products for renal lupus are likely to be a real bear for a disease named for a wolf.