1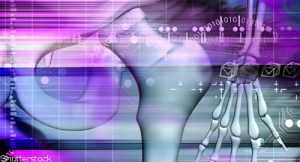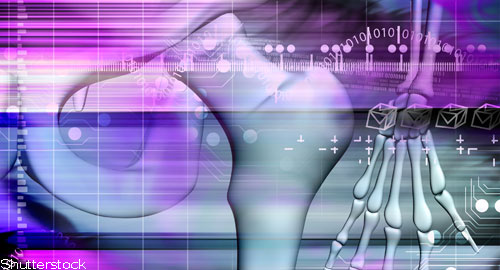 Rheumatologists concerned about their patients with psoriatic arthritis and cutaneous psoriasis who are considering a hip replacement can rest assured: neither disease is a risk factor for worse outcomes after total hip arthroplasty, according to the lead author of a study published in Arthritis & Rheumatology.
You Might Also Like
Also By This Author
The results, published in an article titled "Short-Term Total Hip Arthroplasty Outcomes in Patients with Psoriatic Arthritis or Psoriatic Skin Disease Compared to Patients with Osteoarthritis," actually surprised its lead author, Lisa A. Mandl, MD, MPH, a rheumatologist at the Hospital for Special Surgery and assistant research professor at Weill Cornell, both in New York City.1
"When we saw the final results—really no differences between patients with osteoarthritis, skin psoriasis or inflammatory psoriatic arthritis in their results after they have the hip replaced—I was happy to be proven wrong," says Dr. Mandl. "We were concerned that the inflammation associated with psoriatic arthritis, and [patients'] tendency to build bone, might make [those patients] more prone to worse outcomes. However, this was not the case."
According to the article, investigators examined two years of self-reported data for 153 validated cases of psoriatic arthritis and cutaneous psoriasis, all cases matched with patients with osteoarthritis as controls. No significant differences were found in pre- or postoperative Western Ontario and McMaster Universities OA Index scores for pain or function between the three groups. In regression analyses, neither psoriatic arthritis nor cutaneous psoriasis was a risk factor for worse outcomes after total hip arthroplasty. Also, patient satisfaction was high among all three groups (P=0.54).
ADVERTISEMENT
SCROLL TO CONTINUE
Psoriatic arthritis affects more than 7 million Americans and can be difficult to diagnose, Dr. Mandl says, because it often affects relatively young and otherwise healthy patients. Some patients initially relate arthritis pain to sports injuries or overuse and, "therefore, are late coming to medical attention."
"It's very encouraging to be able to tell our patients who have psoriatic arthritis and end-stage damage to their hips that if they choose to have the hip replaced they should do very well," Dr. Mandl says. "[For clinicians], there is no reason to discourage patients with psoriatic arthritis from having their hip replaced if they need it, as they will do equally well as patients with osteoarthritis who we know have excellent outcomes."
Richard Quinn is a freelance writer in New Jersey.
ADVERTISEMENT
SCROLL TO CONTINUE