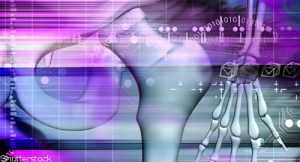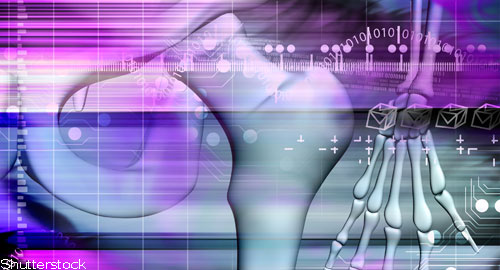 ORLANDO—Although disease-modifying anti-rheumatic drugs (DMARDs) and biologic treatments have changed the prognosis for many patients with rheumatic disease, some may ultimately still require joint replacement surgery. At the 2022 ACR Education Exchange, April 28–May 1, Scott Sporer, MD, MS, professor, Department of Orthopaedic Surgery, Rush University Medical Center, Chicago, graciously shared his expertise when it comes to what rheumatology providers need to know about hip and knee replacements.
Also By This Author
Outpatient Surgery?
Total joint arthroplasty is a major surgical procedure. And major surgeries require hospital admission and overnight stays, right? Well, maybe not. To provide context, Dr. Sporer began his discussion with an overview of the current and future orthopedic landscape.
ADVERTISEMENT
SCROLL TO CONTINUE
Currently, about 100,000 people per year undergo total knee arthroplasty (TKA), and 50,000 people per year undergo total hip arthroplasty (THA). In 2014, Medicare spent $50,000 per admission for these surgeries—a total of $7 billion spent by the government for these procedures. And the projected incidence is expected to double in the next decade, creating an enormous burden on the American healthcare system.
"Given these figures, it's clear why TKA and THA have been a huge focus of the U.S. Centers for Medicare and Medicaid Services [CMS]," Dr. Sporer said.
ADVERTISEMENT
SCROLL TO CONTINUE
How has CMS responded? In 2018, TKA was removed from the Medicare inpatient-only surgery list. Shortly thereafter, THA was also removed.
"Outpatient total joint arthroplasty costs about half as much [as inpatient]," Dr. Sporer said. "People assume we're just trying to kick patients out of the hospital, but that's not necessarily the case. We actually have a lot of data that speaks to the safety of this [approach]. When it comes to TKA, one study showed that complication and readmission rates were lower in the outpatient world."1
A 2020 systematic review of outpatient TKA, THA and unicondylar knee arthroplasty showed that 93.4% of patients were successfully discharged on the day of surgery, with a mean 90-day readmission rate of only 2.3% (range: 0–6%). The most common reason for failure of discharge was nausea or dizziness.2
ADVERTISEMENT
SCROLL TO CONTINUE
When it comes to safe outpatient total joint arthroplasty, Dr. Sporer stressed the importance of a proper surgical team and facility, and patient selection.
"You don't have the same backup at an ambulatory surgery center as you do at a full-service hospital," he said. "You need a team that delivers the same quality surgical product day in and day out. You want patients [who] are safe to have surgery, which means consistent pre-operative evaluations. And you want patients who are safe to be discharged home, which means consistent discharge messaging, adequate social support and safe discharge environments."
Complications
Next, Dr. Sporer highlighted the "complications that keep us up at night:" periprosthetic joint infections and THA dislocations.
Periprosthetic joint infections occur in 1–2% of primary cases, with numbers rising for revisions. In addition to distress to the patient, the economic burden of periprosthetic joint infections in the U.S. is more than $1 billion per year.3
"Infections are an absolute disaster for patients, and we aren't doing a great job of mitigating these despite new technologies," Dr. Sporer said. "The problem is that with metal implants, the bacteria form a glycocalyx that antibiotics don't penetrate well. These become chronic infections that are very hard to eradicate."
Depending on co-morbidities, some patients may benefit from lifelong oral antibiotic suppression.4
Dislocation after THA is also extremely traumatic to patients and their families. But how does it happen?
"When people sit and stand, motion occurs at the pelvis and hip. Normally when you stand, your pelvis is somewhat tilted forward. When you sit, it rocks backward to cover the socket of the hip and allow it to flex," Dr. Sporer said. "Comorbidities that cause abnormal spinopelvic mobility [e.g., ankylosing spondylitis] increase the risk of dislocation. So we have to be extra careful when it comes to patient selection."5,6
Anti-Rheumatic Medications
As expected, immunosuppressive medications can increase total joint arthroplasty complication rates. But how long should we hold them before and after surgery?
In 2017, the ACR and the American Association of Hip and Knee Surgeons released joint guidelines for the perioperative management of antirheumatic medications for patients undergoing elective THA and TKA.7 These were updated in March 2022 to include newer therapies, as well as recommendations specific to patients with severe systemic lupus erythematosus.8
"There are very few randomized controlled trials to guide recommendations, but this document is based on expert consensus and is a good starting point. It's great to know we can operate through conventional DMARDs, like methotrexate, without increased infection risk," he said.
Follow-Up
Dr. Sporer closed his talk fielding questions from the audience.
Regarding frequency of follow-up after total joint arthroplasty, he said, "Historically, the weak link was the liner on the hardware. It would wear down like tires on your car, ultimately leading to osteolysis or bone resorption with severe defect. So we were advising people to come back every one to two years for evaluation. About 15 years ago, the manufacturing process for the liners changed, and wear rates lessened substantially. So we aren't seeing the problems we saw in past. I still see everyone back every five years, but some surgeons don't have patients follow up at all."
Regarding persistent post-TKA pain, Dr. Sporer said, "There's about a 15% incidence of persistent pain after TKA. At the end of day, we throw our hands up and say, 'I don't know.' This is why it's important to look at the severity of disease prior to surgery. The indication matters, as does a candid discussion with the patient to let them know they may struggle a bit more in post-op recovery."
Last, Dr. Sporer explained that after total joint arthroplasty, a significant amount of synovium typically remains intact. "Different surgeons do it different ways. Some remove more than others, but complete synovectomy isn't usually performed unless there's an infection," he said.
Thus, in our patients with inflammatory arthritis who've undergone joint replacement surgery, synovitis remains on the differential when joints hurt, but it's important to consider prosthetic-related issues too.
Summary
Total joint arthroplasties are incredible operations that can truly change a patient's life. Outpatient surgeries can be safe for the right patient, and consensus guidelines exist to guide the perioperative management of antirheumatic medications. If your patient is having joint-replacement surgery, call their surgeon. Together, you can help keep patients safe and dramatically improve their quality of life.
---
Samantha C. Shapiro, MD, is an academic rheumatologist and an affiliate faculty member of the Dell Medical School at the University of Texas at Austin. She received her training in internal medicine and rheumatology at Johns Hopkins University, Baltimore. She is also a member of the ACR Insurance Subcommittee.
References
DeMik DE, Carender CN, An Q, et al. Has removal from the inpatient-only list increased complications after outpatient total knee arthroplasty? J Arthroplasty. 2021 Jul;36(7):2297–2301.e1.
Jaibaji M, Volpin A, Haddad FS, et al. Is outpatient arthroplasty safe? A systematic review. J Arthroplasty. 2020 Jul;35(7):1941–1949.
Kurtz SM, Lau E, Watson H, et al. Economic burden of periprosthetic joint infection in the United States. J Arthroplasty. 2012 Sep;27(8 Suppl):61–65.e1.
Siqueira MBP, Saleh A, Klika AK, et al. Chronic suppression of periprosthetic joint infections with oral antibiotics increases infection-free survivorship. J Bone Joint Surg Am. 2015 Aug 5;97(15):1220–1232.
Blizzard DJ, Penrose CT, Sheets CZ, et al. Ankylosing spondylitis increases perioperative and postoperative complications after total hip arthroplasty. J Arthroplasty. 2017 Aug;32(8):2474–2479.
Luthringer TA, Vigdorchik JM. A preoperative workup of a "hip-spine" total hip arthroplasty patient: A simplified approach to a complex problem. J Arthroplasty. 2019 Jul;34(7S):S57–S70.
Goodman SM, Springer B, Guyatt G, et al. 2017 American College of Rheumatology/American Association of Hip and Knee Surgeons guideline for the perioperative management of antirheumatic medication in patients with rheumatic diseases undergoing elective total hip or total knee arthroplasty. Arthritis Care Res (Hoboken). 2017 Aug;69(8):1111–1124.
2022 American College of Rheumatology/American Association of Hip and Knee Surgeons guideline for the perioperative management of antirheumatic medication in patients with rheumatic diseases undergoing elective total hip or total knee arthroplasty [summary document]. 2022 Mar 17. Full manuscript submitted for publication in Arthritis & Rheumatology and Arthritis Care & Research.