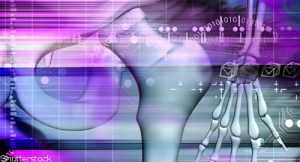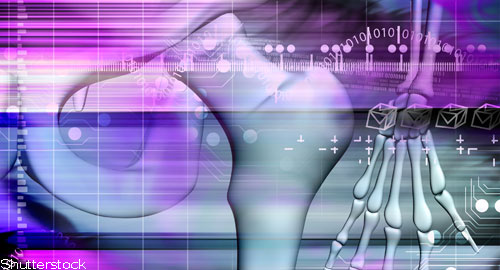 ORLANDO—Although disease-modifying anti-rheumatic drugs (DMARDs) and biologic treatments have changed the prognosis for many patients with rheumatic disease, some may ultimately still require joint replacement surgery. At the 2022 ACR Education Exchange, April 28–May 1, Scott Sporer, MD, MS, professor, Department of Orthopaedic Surgery, Rush University Medical Center, Chicago, graciously shared his expertise when it comes to what rheumatology providers need to know about hip and knee replacements.
Outpatient Surgery?
Total joint arthroplasty is a major surgical procedure. And major surgeries require hospital admission and overnight stays, right? Well, maybe not. To provide context, Dr. Sporer began his discussion with an overview of the current and future orthopedic landscape.
Currently, about 100,000 people per year undergo total knee arthroplasty (TKA), and 50,000 people per year undergo total hip arthroplasty (THA). In 2014, Medicare spent $50,000 per admission for these surgeries—a total of $7 billion spent by the government for these procedures. And the projected incidence is expected to double in the next decade, creating an enormous burden on the American healthcare system.
"Given these figures, it's clear why TKA and THA have been a huge focus of the U.S. Centers for Medicare and Medicaid Services [CMS]," Dr. Sporer said.
How has CMS responded? In 2018, TKA was removed from the Medicare inpatient-only surgery list. Shortly thereafter, THA was also removed.
"Outpatient total joint arthroplasty costs about half as much [as inpatient]," Dr. Sporer said. "People assume we're just trying to kick patients out of the hospital, but that's not necessarily the case. We actually have a lot of data that speaks to the safety of this [approach]. When it comes to TKA, one study showed that complication and readmission rates were lower in the outpatient world."1
A 2020 systematic review of outpatient TKA, THA and unicondylar knee arthroplasty showed that 93.4% of patients were successfully discharged on the day of surgery, with a mean 90-day readmission rate of only 2.3% (range: 0–6%). The most common reason for failure of discharge was nausea or dizziness.2
When it comes to safe outpatient total joint arthroplasty, Dr. Sporer stressed the importance of a proper surgical team and facility, and patient selection.
"You don't have the same backup at an ambulatory surgery center as you do at a full-service hospital," he said. "You need a team that delivers the same quality surgical product day in and day out. You want patients [who] are safe to have surgery, which means consistent pre-operative evaluations. And you want patients who are safe to be discharged home, which means consistent discharge messaging, adequate social support and safe discharge environments."