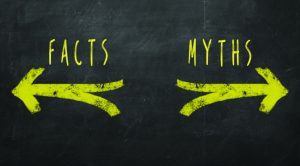 ATLANTA—A key sign of myositis can be mechanic's hands on the thumb side of a patient's index finger. Patients with giant cell arteritis (GCA) shouldn't have to try prednisone before tocilizumab. Rituximab at fixed intervals is not essential for the remission of anti-neutrophil cytoplasmic antibody (ANCA) associated vasculitis. In a session at the 2019 ACR/ARP Annual Meeting, two rheumatology experts shared these and other pearls of wisdom to help rheumatologists in the clinic, while also dispelling common myths.
Cautioning that new discoveries may make "today's pearls tomorrow's myths," John Stone, MD, director of clinical rheumatology at Massachusetts General Hospital, Boston, offered the following myth-busting observations and tips.
Myth: Temporal artery biopsy is the gold standard for the diagnosis of GCA.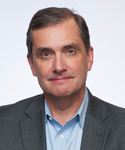 "With modern imaging and the incredible techniques we have with PET [positron-emission tomography], ultrasound, CTA [computed tomography angiogram] and MRA [magnetic resonance angiogram], we know patients who have large vessel involvement and may not have temporal involvement at all. And there are many reasons temporal artery biopsies can be negative," Dr. Stone said. "The key diagnostic test in a patient with possible GCA is the history. A carefully taken history is the rheumatologist's scalpel."
Pearl: A dry cough can be a symptom of occult GCA. "For patients who are over the age of 50 with any complaint above the head and neck who have signs of inflammation, GCA needs to be considered," he said.
Myth: Tocilizumab should be reserved for GCA patients for whom prednisone has failed. Dr. Stone pointed to the GIACTA trial results, which showed the prednisone-only group sustained remission in only 14% or 18% of GCA cases, depending on the study group, compared with more than 50% of GCA cases for the tocilizumab groups.1
"It's crazy to think about using a drug that's going to fail most of the time—and is toxic—as the only starting approach to treating this [disease]," Dr. Stone said.
Pearl: Tongue ulcers in GCA occur on the lateral portion of the mid-tongue. The same goes for granulomatosis with polyangiitis (GPA).
Myth: Patients with ANCA-associated vasculitis require fixed intervals of B-cell depletion to maintain remission. Spacing treatment out at increasingly longer intervals—first four months, then six months and then eight months, for example—can accomplish the same goal, Dr. Stone said.
GPA & Beyond
Pearl: GPA can cause a facial droop. This effect occurs because the seventh cranial nerve runs through the middle ear space. When patients with GPA get otitis media and granulomatous inflammation in the middle ear, the nerve can compress, leading to a facial droop, he said.
Pearl: Churg-Strauss granulomas (cutaneous extravascular necrotizing granuloma)—typically on the elbows—are a common cutaneous manifestation of GPA. "You have to examine patients for these," Dr. Stone said. "They don't hurt. Patients will not notice them. But they're a key clue to the possibility of GPA."