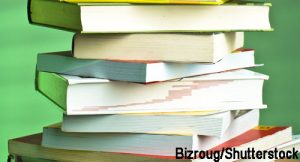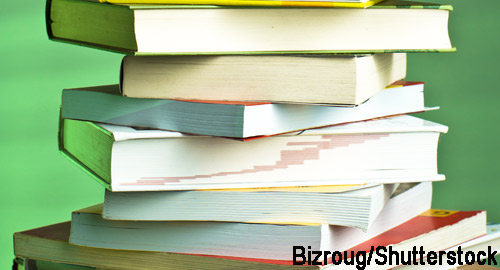 ORLANDO—Medicine is both a science and an art, and the intersection of the two disciplines is often demonstrated through inventive techniques in medical education. At the 2022 ACR Education Exchange, April 28–May 1, a series of speakers touched on these subjects by discussing two disparate but important topics: engaging fellows in journal club activities and teaching fellows how to evaluate cutaneous changes of lupus erythematosus in patients with various skin tones.
You Might Also Like
Also By This Author
Rethinking Journal Club
Lisa Criscione-Schreiber, MD, MEd, professor of medicine, vice chair for education, Duke University School of Medicine, Durham, N.C., gave a lecture that began with why journal clubs are valuable. She noted they help fellows learn how to critically appraise literature and review seminal papers, and stay current on the practice of evidence-based medicine. They also teach research methodology and lifelong learning skills.
ADVERTISEMENT
SCROLL TO CONTINUE
Possible downsides of the journal club format include a potentially unexciting format for passive learning, inadequate preparation on the part of trainee presenters and lack of clear clinical context or take-home messages. The format may also result in the tendency to forget the facts discussed.
Dr. Criscione-Schreiber outlined an adult-learning framework, which stresses that learning should be problem-focused, teaching should have an immediate impact and relevance, and experience should form the basis for effective learning. With this framework in mind, the goals of optimizing journal club included:
ADVERTISEMENT
SCROLL TO CONTINUE
Engaging fellows in active learning with respect to treatments grounded in pivotal clinical trials; and
Ensuring fellows fully understand and remember the details of medical journal articles to support their clinical decision-making.
The first step to creating this type of journal club is to begin with pre-club meeting preparation and the identification of a question, such as "What is the ideal treatment for lupus nephritis?" Next, select two to four manuscripts and create a blank table that addresses the important aspects of each paper (e.g., study design, inclusion and exclusion criteria, primary and secondary outcomes, results, limitations). Then, assign the completion of different parts of the table to each fellow.
During the journal club, the faculty leader must provide the background and rationale for the session, show the blank table on a projection screen or shared desktop, fill in the table in real time, distribute the table to all participants and request feedback on the session.
Although Dr. Criscione-Schreiber has not formally measured the outcomes of this approach to journal club, she anecdotally noted success in engaging participants through small groups of fellows, as well as through larger interdisciplinary groups. She also noted high levels of engagement by fellows and has heard from attendees that the sessions are high yield and provide clear take-home messages for learning on each subject. Additionally, this activity is useful because it addresses several competencies required by the Accreditation Council for Graduate Medical Education, such as problem-based learning and improvement, medical knowledge and patient care.
Skin Deep
On a different subject, Lisa Zickuhr, MD, MHPE, associate program director of the rheumatology fellowship training program, Washington University, St. Louis, Mo., and Sarah Goglin, MD, associate program director of the rheumatology fellowship training program, University of California, San Francisco, described their work to create a module to teach the assessment of cutaneous lupus erythematosus across differing skin tones. The objectives fellows are meant to achieve via the module are fourfold:
To identify acute, subacute and chronic cutaneous lupus in a variety of skin tones;
To correlate the pattern of cutaneous lupus with the differential risk of systemic disease;
To differentiate acute, subacute and chronic cutaneous lupus from mimicking conditions; and
To develop strategies that accurately photograph cutaneous lesions in patients with skin of color.
Dr. Zickuhr cited research indicating patients with skin of color are underrepresented with respect to educational photos of cutaneous findings of lupus and related conditions.1,2 Such underrepresentation is potentially associated with decreased clinician confidence in identifying lupus-related rashes in patients with skin of color.3
The module is an online, asynchronous, interactive case-based program designed to be used in programs around the country. A number of different conceptual frameworks were employed in the module's design. Content layering involves starting simple and building in complexity from that initial foundation. This framework is illustrated in the way the module starts with a pre-test and then incorporates a flowchart that introduces the different forms of cutaneous lupus, which is then followed by a post-test to gauge comprehension. The program employs case-based learning with a simulated patient who presents with subcutaneous lupus and asks a series of questions to the clinician—in this case a trainee taking the module—who must select the most appropriate response to the patient.
Relying on the power of visual representation, Dr. Zickuhr, Dr. Goglin and colleagues sought to use as little text as possible to describe cutaneous lupus findings and used photographs and drawings to illustrate its classic findings. Additionally, the program has an audiovisual component. When the fellow is shown a histopathologic slide demonstrating interface dermatitis, the slide is accompanied by an audio file that details the salient features of this slide.
Interleaving involves taking similar but different concepts and showing examples side by side so that nuances can be compared. In the module, interleaving is used by showing photos of patient faces with acute cutaneous lupus findings placed next to each another, with variations in skin tone across the photos.
In total, the module includes more than 100 images, with more than 70% representing images from the photographic libraries of the creators and with a specific focus on representation of patients with a wide range of skin tones. The average learner in the pilot study, which included internal medicine residents and rheumatology fellows, was able to complete the entire module in 45 minutes and reported increased self-assessed competence in achieving the module's objectives.
Dr. Zickuhr and Dr. Goglin hope to expand the use of the module to trainees in internal medicine and rheumatology across the U.S. to assess its effectiveness and, ultimately, help improve the recognition of cutaneous lupus findings in patients with skin of color.
In Sum
The session, like the journal club format and online learning module described, was fun, engaging and enlightening with respect to how educators can use best practices in teaching the fellows of today to become the highly skilled clinicians of tomorrow.
---
Jason Liebowitz, MD, completed his fellowship in rheumatology at Johns Hopkins University, Baltimore, where he also earned his medical degree. He is currently in practice with Skylands Medical Group, N.J.
References
Strait A, Graf J, Margaretten M, et al. Race, ethnicity and disparities in rheumatology educational materials. Arthritis Care Res (Hoboken). 2021 Mar 25. Online ahead of print.
Rana A, Witt A, Jones H, et al. The representation of skin colors in images of patients with lupus erythematosus. Arthritis Care Res (Hoboken). 2021 May 31. Online ahead of print.
Kannuthurai V, Murray J, Chen L, Baker EA, Zickuhr L. Health care practitioners' confidence assessing lupus-related rashes in patients of color. Lupus. 2021 Oct;30(12):1998-2002.
More Pearls
In addition to the programs discussed here, several other teaching pearls were selected for presentation in poster format.
Journal Club for Untraditional Topics
"Certain aspects of training involve less data, but are still amenable to a targeted journal club discussion," said Don Kimpel, MD, University of Virginia, Charlottesville.
"Physicians are commonly stoic about personally difficult patients, but ignoring these feelings can contribute to poor patient care and burnout," said Dr. Kimpel. "Noting these frustrations in faculty and trainees, we created a special journal club designed to open communication and help reduce this restraint.
"In 1978, the New England Journal of Medicine published 'Taking Care of the Hateful Patient' by James Groves. Although the title is at first jarring, the first sentence defines the term and provides a springboard for valuable discussion," continued Dr. Kimpel. "After reading the article, we reflect on the stereotypical patients the author describes and discuss examples from our own experiences. We usually define other types of patients and situations more pertinent to the current practice of medicine, such as the too frequent electronic communicator, which did not exist in Dr. Groves' era."
Smooth Transitions
David Roofeh, MD, University of Michigan Rheumatology Fellowship, Ann Arbor, described the creation of a transition workbook, a collaborative training platform for transition care in pediatric rheumatic disorders. The need they were fulfilling: Many young patients with childhood-onset rheumatological diseases require medical care into adult life; they often experience transfer—rather than transition—of care, leading to lapses in medical care and leaving them ill prepared to navigate the adult medicine landscape.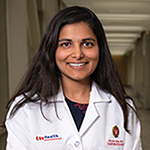 Lupus Nephritis Management
Shivani Garg, MD, MS, University of Wisconsin, School of Medicine & Public Health, Madison, noted that lupus nephritis disproportionately affects women of color who are at high risk of premature kidney failure and loss of follow-up due to social barriers. "Multidisciplinary care can accelerate the pace of initiating treatment, improving patient education and addressing social barriers," she said.
"Fellowship training often does not include longitudinal training in multidisciplinary clinics. Based on our fellows' feedback and ITE scores, we identified an unmet need in teaching fellows the skills necessary to provide longitudinal and comprehensive care to patients with lupus nephritis," she continued. "Thus, we designed a lupus nephritis curriculum for fellows to gain experience in co-managing care with a nephrologist and rheumatologist, and addressing social and medication barriers with a pharmacist and social worker."
The results: One year after implementation, fellows reported a thorough understanding of the pathology of lupus nephritis, confidence in initiating therapy and advanced skills in providing comprehensive care for lupus nephritis. "Their ITE [in-training examination] lupus scores improved significantly," Dr. Garg says.
She quoted one fellow as saying, "This is a unique opportunity to work in a multidisciplinary team to provide comprehensive care by considering all barriers patients may have to treatment and care."
Life Imitating Art
Katarzyna Gilek-Siebert, MD, Roger Williams Medical Center and Brown University, Providence, R.I., discussed an intervention designed to prepare fellows to address disparities in disease and healthcare. She led a tour of a museum exhibit at the Rhode Island School of Design, Providence, titled, Variance—Making, Unmaking and Remaking Disability. The 30-minute tour was followed by a 30-minute discussion focused on reflections of the art depicting and/or created by people with disabilities.
"I went to see the Variance exhibit … after rounds at Rhode Island Hospital, where I am a consultant," said Dr. Gilek-Siebert. "The fellow and I saw patients suffering in real life, in gowns and hospital beds, and then in the museum I imagined how the same patients might function after discharge in real life, where they are parents, employees, artists, not just patients. This stimulated me to give a similar opportunity to my fellows so they have a chance for similar reflection and, perhaps, even a life-changing experience."
Musculoskeletal Ultrasound
According to Shereen Mahmood, MD, Montefiore Medical Center, The Bronx, N.Y., Einstein-Montefiore recognized the diagnostic and therapeutic value of musculoskeletal ultrasound (MSUS) and implemented a two-year curriculum as a result.
"A review of MSUS literature helped influence workshops and milestones," she said. "External rheumatology programs and internal departments were queried for models of training. Educational theories focusing on gaming, procedural skills frameworks and assessment were explored.
"In the first year, we hold monthly, joint-specific, hands-on workshops and bedside POCUS [point-of-care ultrasound] opportunities. Advanced diagnostic and procedural practice occur in the second year, with a fellow-run MSUS clinic. Fellows are also encouraged to participate in MSUS research projects and prepare for USSONAR Certification/RhMSUS Board Certification, if opted for.
"Since 2019, we have had significant positive feedback. Each participant completed ~50 MSUS procedures. Those with continued MSUS access report use in clinical practice. Four of seven fellows achieved USSONAR certification, and three graduated fellows will sit for RhMSUS, piquing the interest of fellowship applicants."