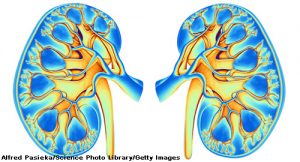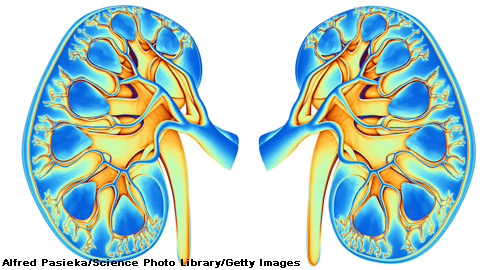 Research has shown that gout is prevalent and severe among patients who have undergone kidney transplantation surgery. A recent study offers hope. It demonstrated that pegloticase use by adult kidney transplant recipients with uncontrolled gout may result in considerable and prolonged decreases in serum uric acid levels.1 Abdul A Abdellatif, MD, assistant professor of medicine in the Nephrology Department, Baylor College of Medicine, Houston, presented the study data in an American Society of Nephrology presentation titled Transplantation: Clinical—Unrecognized Risk Factors, Traditional Considerations and Outcomes in recognition of Kidney Week, Nov. 4–7.
You Might Also Like
Also By This Author
Background: In 2010, the U.S. Food & Drug Administration (FDA) approved pegloticase injection (pegylated recombinant uricase; Krystexxa) to treat chronic gout in adults who are refractory to conventional therapy.2 The agent is a PEGylated uric acid specific enzyme given at a dose of 8 mg every two weeks via intravenous infusion.3 Transplant recipients were not included in pegloticase's pre-marketing clinical trials for FDA approval.
ADVERTISEMENT
SCROLL TO CONTINUE
Important note: Pegloticase carries a Boxed Warning regarding anaphylaxis and infusion reactions, glucose 6-phosphate dehydrogenase deficiency (G6PD) deficiency-associated hemolysis, and methemoglobinemia. Pegloticase is contraindicated in patients with G6PD. Additionally, to minimize the risk of infusion reactions and/or anaphylaxis, pre-infusion medications are recommended (e.g., antihistamines, corticosteroids). Patients should be closely monitored for serious adverse events during and after pegloticase treatment.
The Study
This ongoing, phase 4 trial, known as PROTECT (NCT 04087720), is examining the efficacy and safety of pegloticase in the kidney transplant recipients who had received a kidney at least one year prior. To meet the study's entry criteria, participants had to have: 1) serum urate levels ≥7 mg/dL; 2) an intolerance or ineffectiveness to prior urate-lowering therapy; 3) at least one of the following: tophi or chronic gouty arthritis, and at least two gout flares in past year; and 4) a functioning kidney transplant graft, which was defined as an eGFR ≥15 mL/min/1.73m2, receiving stable immunosuppressive therapy.
ADVERTISEMENT
SCROLL TO CONTINUE
Pegloticase was administered as 8 mg every two weeks for 24 weeks. The primary end point is serum uric acid response, defined as achieving and maintaining a serum uric acid level of less than 6 mg/dL for at least 80% of the time during the six-month trial (weeks 20, 21, 22, 23 and 24). Health Assessment Questionnaire (HAQ) pain (most severe=100) and HAQ-Disability Index (DI) scores were also being evaluated, as well as the incidence of adverse events.
The Results
Twenty kidney transplant patients were enrolled, and all 20 had an initial, remarkable serum urate level decrease, with the majority sustaining this response for the study duration. The patient's ages (mean ± standard deviation [SD]) were 53.9±10.9 (mean ± SD) years, with 14.7±6.9 (mean ± SD) years since kidney transplant. At entry, the serum urate levels (mean ± SD) were 9.4±1.5 mg/dL, with a gout duration (mean ± SD) of 8.4±11.6 years. All patients were being treated with at least two immunosuppressive agents.