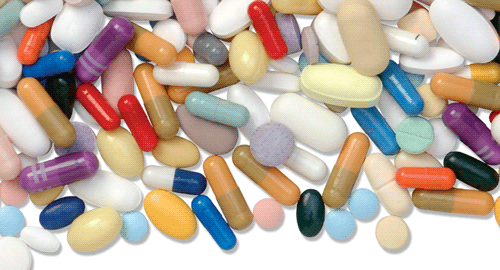 Recent research analyzed factors influencing the selection of the first-line biologic medications and the real-life factors that lead to switching from those medications to other biologics in treating rheumatoid arthritis (RA). The study compared the use of abatacept and tocilizumab with a tumor necrosis factor alpha inhibitor (TNFi).1,2 Participants were enrolled in the Lombardy Rheumatology Network (LORHEN) after Jan. 1, 2010, and were treated with biologic disease-modifying anti-rheumatic drugs (bDMARDs) at eight rheumatology centers in Northern Italy.
You Might Also Like
Also By This Author
The study population (n=1,910) was divided into first- and second-line bDMARD treatment groups, with 1,264 first-line patients (115 received abatacept, 130 received tocilizumab and 1,019 received a TNFi) and 646 second-line patients (143 received abatacept, 97 received tocilizumab and 406 received TNFi).
ADVERTISEMENT
SCROLL TO CONTINUE
A majority of participants initiating bDMARD received a TNFi. Comorbidities that influenced the choice toward abatacept and tocilizumab compared with a TNFi were categorized by organ system groups: arterial hypertension, cardiovascular disease, diabetes mellitus, dyslipidemia, osteoporosis, peripheral neuropathy, pulmonary disease, thyroid autoimmune disease and other comorbidities not belonging to the prior categories.
In general, older patients were more likely to be prescribed abatacept and tocilizumab compared with patients receiving TNFi (P<0.0001). A higher prevalence of positive latent tuberculosis infection (LTBI) was associated with abatacept (30%) than with tocilizumab (16%) or TNFi (16%). Combination treatment with methotrexate was lower in tocilizumab-treated patients.
ADVERTISEMENT
SCROLL TO CONTINUE
Analysis showed a prevalence of prescribing abatacept in patients who were receiving it as a second-line treatment; were older; had dyslipidemia, pulmonary disease or other comorbidities; and had extra-articular manifestations of RA. Use of tocilizumab was linked to second-line treatment, older age and more severe disease activity. If the first bDMARD was stopped due to an adverse event, this factor influenced a subsequent treatment choice toward abatacept.
In this study, older age and comorbidities influenced changing treatment to abatacept and tocilizumab vs. a TNFi. After patients initially failed first-line treatment with a TNFi, switching to an agent with a different mechanism of action was more widespread.
---
Michele B. Kaufman, PharmD, BCGP, is a freelance medical writer based in New York City and a pharmacist at New York Presbyterian Lower Manhattan Hospital.
ADVERTISEMENT
SCROLL TO CONTINUE