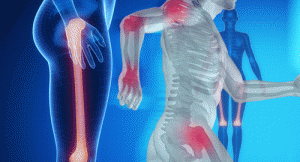 Platelet-rich plasma therapy has been suggested as an approach to tendon healing and pain reduction. Preliminary results from a pilot study suggest that, indeed, intratendinous, ultrasound-guided injection of platelet-rich plasma is associated with improvements in pain, function and magnetic resonance imaging (MRI) documented tendon pathology.
Also By This Author
Marni Wesner, MD, a sport and exercise medicine consultant at the University of Edmonton in Canada, and colleagues published the results of their randomized controlled trial and synchronous cohort studies online Feb. 5 in PLoS ONE.1 Their pilot studies were designed to inform future large-scale trials on platelet-rich plasma therapy. The randomized controlled trial included only seven patients who received platelet-rich plasma and two who received placebo injections. Its small size means that it was not possible to conduct inferential statistics. However, the observational cohort included 178 patients.
ADVERTISEMENT
SCROLL TO CONTINUE
The randomized controlled trial was small and had strict enrollment criteria. The investigators intended it to have a parallel design with a 1:1 allocation ratio of 50 patients. Patients were excluded if they had a history of rotator cuff repair, traumatic injury to the shoulder or MRI findings showing full thickness rotator cuff tear. Ultimately, only nine eligible patients agreed to participate in the trial. Patients were randomly assigned to either a platelet-rich plasma or placebo control group.
"We found that at one busy academic sports medicine clinic, the number of eligible patients seen meeting our strict inclusion/exclusion criteria was quite low," write the authors in their discussion. "Over a nearly three-year enrollment period, we assessed only 30 eligible patients. For the randomized controlled study, our stringent study criteria focused on patients with confirmed rotator-cuff tendinopathy who had 'failed' prior appropriate conservative management."
ADVERTISEMENT
SCROLL TO CONTINUE
The investigators used three 10-point visual analog scale (VAS) measures to quantify pain intensity and ability to perform daily activities and physical activity/exercise. Additionally, the Disabilities of Arm Shoulder and Hand (DASH) and the Western Ontario Rotator Cuff (WORC) index questionnaires were used to measure disability and health-related quality of life. The study design only allowed the use of descriptive statistics for demographic information and pain and disability scores. Thus, to examine the effectiveness of platelet-rich plasma, the investigators examined the overall mean change in VAS, WORC and DASH within subjects and between groups.
All participants in the randomized controlled trial returned for the three-month follow up. However, one participant in the placebo group did not return for the six-month follow up. The investigators documented a consistent therapeutic effect in all treated patients. Five patients in the platelet-rich plasma group and one in the placebo group had clinically important DASH improvements. Additionally, MRI revealed that five of the eight patients enrolled at six months had improvement in the pathoanatomy of the rotator cuff after receiving treatment, two experienced worsening of cuff pathology, and one experienced equivocal change.