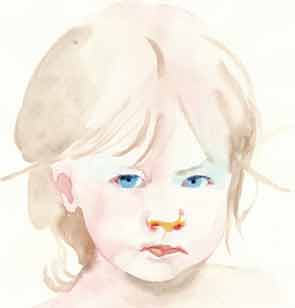 You Might Also Like
Explore This Issue
June 2013
Also By This Author
As the push for evidence-based medicine and quality improvement becomes greater—and more firmly tied to physician compensation—rheumatologists are looking for ways to make best practices part of their everyday practice. One initiative, the Pediatric Rheumatology Care and Outcomes Improvement Network (PR-COIN), is using the latest clinical evidence and a network of collaborators to improve outcomes for children with juvenile idiopathic arthritis (JIA).
ADVERTISEMENT
SCROLL TO CONTINUE
In 2011, PR-COIN was launched as part of a broader movement within rheumatology and other medical specialties to participate in quality improvement (QI) projects that can be seen as bridging the gap between evidence-based treatment guidelines and actual clinical practice that often lags behind adoption of such guidelines. To achieve the ultimate goal of improving patient outcomes, QI initiatives, such as PR-COIN, are being used to help physicians measure, assess, and improve their performance to deliver the best care possible. As such, these initiatives are being incorporated in the performance in practice part of the Maintenance of Certification (MOC) program.
"PR-COIN is one example in rheumatology of the MOC program," says Peter Margolis, MD, PhD, professor of pediatrics and director of research at the James M. Anderson Center for Health Systems Excellence at Cincinnati Children's Hospital Medical Center, Cincinnati, Ohio, the center through which the PR-COIN initiative is coordinated.
ADVERTISEMENT
SCROLL TO CONTINUE
What is PR-COIN?
"The global aim of PR-COIN is to build a sustainable network to improve patient outcomes in juvenile idiopathic arthritis," says Esi Morgan DeWitt, MD, MSCE, a pediatric rheumatologist in the division of rheumatology at the James M. Anderson Center for Health Systems Excellence at the Cincinnati Children's Hospital Medical Center, who also chairs the steering committee and coordination team for PR-COIN. This multicenter network uses proven QI methods that are paired with evidence-based interventions to achieve specific clinical outcomes.
As shown in Figure 1, key interventions include: auditing performance and outcomes of care with registry data, use of a population management tool, previsit planning, self-management and patient engagement, and treatment guidelines. Centers participating in the PR-COIN network implement these interventions and can then study the effect of the interventions on outcomes by analyzing their patients' data. The initial aim of the project is to achieve the process and clinical outcomes shown in the left-hand column of Figure 1 and highlighted in Table 1 by June 30, 2013. Other process improvement measures that PR-COIN participants are tracking are shown in Table 2.
Critical to the success of PR-COIN is its primary role as a learning network. To that end, along with providing participants examples of successful interventions to achieve the outcomes, participants also receive coaching and training in QI tools and techniques through periodic webinars and workshops. Teams readily share their experiences with others in the network through monthly reports and "action period" conference calls. Currently, Dr. DeWitt says, 11 academic health center sites are participating and each site has a multidisciplinary team that may include rheumatologists, nurses, other health professionals, clinical research coordinators, and fellows.