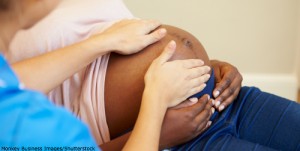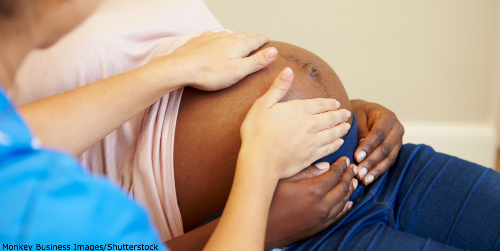 Idiopathic inflammatory myositis often affects women of childbearing age. New data from India suggest women with this disease are at increased risk of poor fetal outcomes and spontaneous abortions. Latika Gupta, MD, DM, a rheumatologist and immunologist, and colleagues from the Sanjay Gandhi Postgraduate Institute of Medical Sciences, India, found this negative effect on pregnancy occurred even when the women had no clinical or serologic signs of anti-phospholipid syndrome. They reported their description of the retrospective cohort in the February issue of the Journal of Clinical Rheumatology.1
You Might Also Like
Also By This Author
The study included 81 women with idiopathic inflammatory myositis in India, from which data are limited. Patients had a median age of 40 years and disease duration of four years. The median age of disease onset was 32 years. The study included 45 women with dermatomyositis, 20 with polymyositis and 16 with overlap myositis.
ADVERTISEMENT
SCROLL TO CONTINUE
Within the group, 63 women had conceived before disease onset, resulting in 205 pregnancies and 155 live births over 315.2 patient-years of follow-up. Thirty-one patients had known complications: 17 maternal and 14 fetal. The investigators compared outcomes from these pregnancies with 24 pregnancies that occurred after disease onset in seven women over 77.5 patient-years. None of the patients who conceived had anti-phospholipid antibodies, and all women were in remission at the time of conception.
Although 15 patients planned to conceive, three could not do so, presumably because of persistently active disease. "Lower conception rates seen in our study could be related to sexual dysfunction seen in 60% of women with myositis or reduced ovarian reserve in both [polymyositis] and [dermatomyositis]," write the authors.
ADVERTISEMENT
SCROLL TO CONTINUE
During pregnancy, all of the women were on steroids only. The post-disease onset pregnancies included six live births, 16 spontaneous abortions and two induced abortions. Of the six live births post-diagnosis, one child had a cleft palate, one had low birth weight and one was preterm. The investigators compared pregnancies before the onset of myositis with pregnancies after the onset of myositis and calculated the relative risk of obstetric complications to be 7.6 after the onset of myositis, while the relative risk of fetal complications was 2.7 after the onset of myositis. Moreover, conception after the onset of myositis had a higher risk of spontaneous abortion (relative risk=3.6). Although the women with idiopathic inflammatory myositis had worse obstetric outcomes and increased risk of fetal complication, the maternal complication rate was not affected by myositis.
A closer examination of the seven women who conceived after the onset of myositis revealed five had borne children prior to the onset of disease. A review of their pregnancies found six of these pregnancies were live births, one was a spontaneous abortion and one was an advised medical termination of pregnancy. However, there were no maternal or fetal complications in any of the pregnancies. When the investigators focused their analysis on just this group of women and compared their pregnancies before and after disease onset, they found a higher incidence of spontaneous abortions (relative risk=7) post-disease, but no change in maternal or fetal outcomes.