"Wait. I can explain."
Explore this issue
June 2018
Also by this Author
One could imagine this phrase coming up under many conditions in daily life. When I first became a physician, however, I would never have expected to use this phrase in my clinic.
In medical school, I was taught the importance of dialogue in establishing a relationship with a patient. Statistics indicate physicians allow patients to speak for only a few minutes before being interrupted. This leaves the patient with the impression that he or she has not been heard. For physicians, the process of gathering the history of present illness is pragmatic. It is goal directed. For patients, however, the goal is the process. It is an unburdening, a medical confession of past sins and future worries that needs time, and moments of silence, to be allowed to breathe.
When it comes time to lay out a treatment plan, however, the dialogue transforms into a monologue. "Let me go first," I say. "Give me a chance to go through everything. Then, when I am finished, you can ask your questions."
I am sure my clinical skills preceptor would be horrified, but I developed this system after years of watching the horrified expressions on my patient's faces when they heard what I was recommending. Cytotoxic agents. Repurposed cancer medications. Hemorrhagic cystitis. Progressive multifocal leukoencephalopathy. Anemia. Liver failure. The list goes on.
So I developed a different approach. Wait, I can explain. This is the drug I want to use. These are the awful things you will read about this drug on the Internet. This is why I don't want you to worry. Like the feedback sandwiches we are taught to deliver to trainees, I try to end on a high note, emphasizing why the bad isn't all that bad and why the plan is the plan.
I use the same approach when I sell patients on glucosamine and chondroitin sulfate.
Wait. I can explain. I know there are multiple, well-designed, clinical trials demonstrating that glucosamine and chondroitin sulfate don't work for the treatment of osteoarthritis. They are not disease modifying.
And yet, years ago, I attended a lecture on psoriatic arthritis. I no longer remember the name of the speaker, but he mentioned that not only had he studied psoriatic arthritis, but he was also afflicted with the disease. He also mentioned that he took glucosamine and chondroitin sulfate, and he wanted all of us to stop telling him it didn't work. Because it did, at least for him, and he was tired of his colleagues telling him otherwise.
I keep this in mind when I mention glucosamine and chondroitin sulfate to patients with osteoarthritis, after they have failed to respond to acetaminophen and NSAIDs. I openly admit that there are good data indicating the supplements do nothing. On the other hand, they are harmless, and some people really believe they help.
I Shall Please
If you took Latin in high school, then you know the word placebo translates to "I shall please." It seems simple enough to assume a placebo was so named because it represented the physician's attempt to please the patient with nostrums, knowing full well that no effective therapy existed.
The origin of the word, however, is somewhat more complex. It actually is an abbreviation from the ninth verse of Psalm 116: "placebo Domino in regione vivorum," which translates to "I will please the Lord in the land of the living."
How did an expression from a Bible verse come to denote a sugar pill? In the eighth century, Psalm 116 was incorporated into Christian burial rights. The celebrant would recite the first eight verses, ending with, "For you, Lord, have delivered me from death, my eyes from tears, my feet from stumbling," and the mourners would respond with the ninth verse.
Perhaps it should not be surprising that this lovely tradition was eventually corrupted. And so it came to pass that random people would descend on funerals, like medical students descending on noon conference, in search of a free meal. To simulate the appearance of a legitimate mourner, they would endlessly recite "placebo Domino in regione vivorum," in hopes of blending in with the others. Eventually, they came to be known as placebos; gradually, the expression came to refer to anything that simulated something else. It was not until the 16th century that physicians started to use the word in reference to medications.1
The role of the physician is 'to cure sometimes, to relieve often, to comfort always.' —Unknown
The Placebo Effect
The placebo occupies a prominent place in the history of medicine in the U.S. Thomas Jefferson wrote, "One of the most successful physicians I have ever known has assured me that he used more bread pills, drops of colored water and powders of hickory ashes than all other medicines put together."2 Until relatively recently, the prescription of placebos by physicians was considered to be both standard and benign, a way of offering comfort when no other options existed.3
The literature is littered with examples of the power of the placebo. One particularly remarkable example comes from a patient who was enrolled in a clinical trial. In the article's abstract, the authors summarize his story as follows:
"We describe an individual who experienced unusual negative effects while taking a placebo during a clinical drug trial. A 26-year-old male took 29 inert capsules, believing he was overdosing on an antidepressant. Subsequently, he experienced hypotension requiring intravenous fluids to maintain an adequate blood pressure until the true nature of the capsules was revealed. The adverse symptoms then rapidly abated."4
Medical students played a key role in the recognition of the placebo effect. In the 1930s, investigators developed a vaccine that seemed to prevent the common cold. When subjects who took the vaccine were compared with subjects who did not receive the vaccine, the vaccine seemed to result in a reduction in the frequency of upper respiratory tract infections. In 1938, the experiment was repeated in medical students; this time, the students who did not receive the vaccine received a capsule that was indistinguishable from the treatment—a placebo. Interestingly, the medical students who received the placebo also reported a reduction in upper respiratory tract infections, similar to the benefit previously attributed to the vaccine.5
The placebo effect may account for up to 35% of the benefit noted in placebo-controlled trials, depending on the endpoint in question.6 The placebo effect affects more than just patient-reported outcomes. In a meta-analysis of clinical trials of patients with rheumatoid arthritis who failed to respond to methotrexate and were subsequently randomized to a biologic agent or a placebo, the impact of the placebo on ACR20 scores at Week 24 was 24.7%.7 In a meta-analysis of children with non-systemic juvenile inflammatory arthritis, approximately one-third of the subjects demonstrated a therapeutic response to the placebo.8
Why is the placebo such an effective treatment? Part of the impact, as you would suspect, is psychological. One study, for example, found the placebo effect could be enhanced simply by telling the patient that you expected the drug would make them feel better.9 Other studies have demonstrated that color plays an important role: Marketers know that we expect our pain pills to be white. We associate yellow with antidepressants, red with stimulants and green with anti-anxiety medications. Drugs that follow these rules are generally deemed more effective, regardless of the chemical that lies beneath the painted shell. Even more interesting is the impact of hue: a brightly colored placebo will be judged more effective than a pill that uses muted tones.10
The placebo effect is, however, more than just mind over matter. Functional magnetic resonance imaging demonstrates that placebos reduce activity in the dorsal anterior cingulate cortex, the thalamus and the mid and anterior insula, regions of the brain that are activated by painful stimuli. The placebo effect is likely mediated by multiple neurotransmitters, including endogenous opioids, and the effect can be partially reversed by naloxone.11
Placebos & Modern Medicine
I can't think of a single person who has explicitly prescribed a sugar pill. That is not to say, however, that the placebo has disappeared from the practice of modern medicine. In 2008, a survey was conducted of 600 internists and 600 rheumatologists regarding their attitudes toward prescribing placebo therapies. Although actual sugar pills were rarely used, more than half of the respondents admitted to having suggested vitamins, over-the-counter analgesics or other medications they did not believe would directly affect the underlying pathophysiology of the patient's diagnosis. In the majority of cases, these medications were not explicitly described as a placebo; they were described instead as "a medicine not typically used for this condition, but one that might benefit you."12
In their discussion, the authors of this study note, "The desire to promote positive therapeutic expectations among patients is prevalent among the surveyed physicians. … Physicians might have multiple, possibly conflicting, beliefs and motivations for recommending active placebo treatments. They might believe that a given benign and safe treatment … might have some finite chance of a beneficial pharmacological effect, despite remaining unproved for the symptom or condition at hand; or, at the very least, such treatments might promote positive expectations in patients or to help the patient to feel like they are being taken care of. This perceived need to administer something in the absence of other proved effective treatments for chronic symptomatic conditions … might motivate physicians to prescribe placebo treatments."
In other words, we are prescribing hope. A folk saying (misattributed variously to William Osler, Edward Trudeau and Hippocrates) says the role of the physician is "to cure sometimes, to relieve often, to comfort always."13 In that spirit, I rarely try to dissuade my patients from taking glucosamine, coenzyme Q-10, ginseng, black seed oil or the host of compounds they ask me about in clinic. Over the years, I have learned it's difficult to predict what a patient might find a comfort. As long as the cost is modest and the risk is low, I think many of these interventions are worth trying, at least for a limited time, even if I think it might just be a placebo.
If it brings the patient comfort, I consider it a therapeutic success.
---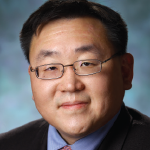 Philip Seo, MD, MHS, is an associate professor of medicine at the Johns Hopkins University School of Medicine, Baltimore. He is director of both the Johns Hopkins Vasculitis Center and the Johns Hopkins Rheumatology Fellowship Program.
References