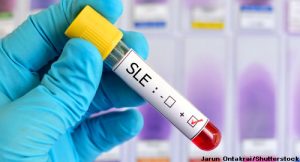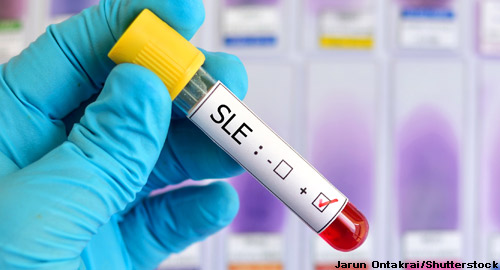 Patients with systemic lupus erythematosus (SLE) have autoantibodies to nuclear antigens. Their autoantibodies to double-stranded DNA (dsDNA) are highly specific for lupus and are especially common in patients with kidney involvement.
You Might Also Like
Also By This Author
DNASE1L3 and DNASE1 are the main enzymes responsible for extracellular DNase activity. Research has noted the activity of DNASE1L3 appears to be reduced in many patients with SLE and lupus nephritis. Because DNASE1L3 facilitates digestion of membrane- and/or protein-associated DNA, including intact chromatin, individuals with reduced levels of this enzyme have abnormalities in the length and distribution of cell-free DNA, as well as a higher fraction of cell-free DNA in microparticles. Consistent with this finding, individuals with the rare DNASE1L3 biallelic null mutation have anti-dsDNA antibodies and present with childhood-onset disease that resembles lupus. These observations have led researchers to investigate the mechanism behind how abnormalities in the DNASE1L3 enzyme are associated with very early onset lupus.
ADVERTISEMENT
SCROLL TO CONTINUE
Work by Johannes Hartl, MD, a former post-doctoral fellow at the New York University (NYU) Grossman School of Medicine, New York, Lee Serpas, a medical sciences training program student at NYU, and colleagues suggests autoantibody-mediated impairment of DNASE1L3 activity is a common non-genetic mechanism that may lead to anti-dsDNA autoreactivity in patients with severe, sporadic SLE. They published their findings in the May issue of the Journal of Experimental Medicine. The research was also the subject of an Insights article in the same issue.1,2
Previously, the group characterized DNASE1L3 deficiency in knockout mice and found the mice present similarly to individuals with the rare disease. In their most recent study, Hartl et al. report that DNASE1L3 enzymatic activity is also reduced in the plasma of more than half of patients with sporadic SLE and lupus nephritis. These patients have autoantibodies to DNASE1L3, which mediate inhibition of DNASE1L3 and appear to recapitulate the rare genetic deficiency of the DNASE1L3 null mutation. In the study, the investigators identified a functional consequence of an autoantibody. The research also points to a near universal breakdown of tolerance to dsDNA in the absence of DNASE1L3 activity.
ADVERTISEMENT
SCROLL TO CONTINUE
Why Do Patients with Lupus Make Autoantibodies?
"One of the important issues in lupus is understanding the origins of why patients make autoantibodies," says Jill Buyon, MD, a rheumatologist at NYU who is co-principal investigator of the study.
The current research into this issue began with what Dr. Buyon describes as pioneering work in mice, performed in the laboratory of her co-principal investigator Boris Reizis, PhD, professor of pathology at NYU.3 That work prompted the hypothesis that even individuals with sporadic SLE have a deficiency in DNASE1L3 activity. Their new study supports this finding that the deficiency is caused by autoantibodies.