As a veteran rheumatologist, I remember the clinical trials of etanercept's (Enbrel's) efficacy. And when the drug was first approved in 1998, I participated in those clinical trials and realized the effectiveness was astonishing. It was easy to tell which patients were treated with etanercept vs. those who received placebo, even though both groups were also taking methotrexate. As in the movie Awakenings, patients who received etanercept got dramatically better quickly. Their long-term prognosis improved as well, with much less joint damage and deformity over time.
Doctors coming into rheumatology today can't really understand or fully appreciate what a difference etanercept and other biologic modifiers have meant to our patients' well-being. Before methotrexate, gold therapy was the standard. Witnessing young people develop hand deformities or require joint replacement surgery at an early age was something we got used to. But our patients were rescued from that fate by the advent of etanercept and other biologics that antagonize inflammatory cytokines.
The approval of etanercept changed the whole landscape of medicine. Monoclonal antibodies and, especially, cytokine antagonists have become standard therapy in rheuma­tology and other fields, including oncology. Anti-inflammatory cytokine biological mediators or biological modifiers are so common now that we take them for granted. Eventually, oral kinase inhibitors were also developed.
A Look Back
I remember visiting the company that first made etanercept, Immunex, and discussing its incredible efficacy with the medical director. Immunex had looked at itself as an oncology investigational drug company, and only later, due to Craig Smith, PhD, and others, ventured into autoimmune diseases and, specifically, rheumatoid arthritis (RA). Dr. Smith remembered the company was down to its last bit of financing when they did the etanercept trial for RA.
Tumor necrosis factor was first identified in 1944. It was chemically isolated from a macrophage condition medium. It appeared to kill tumor cells in culture in 1984, but intravenous administration of TNF to cancer patients produced toxic reactions, including fever. So the name tumor necrosis factor is a misnomer, and the real role of TNFα in immunology is actually early and primary orchestration of the inflammatory response. It is not surprising that recombinant TNFα was toxic in clinical trials, because this cytokine drives the inflammatory reaction.
Dr. Smith and another molecular biologist at Immunex, Ray Goodwin, realized that elevated TNFα production was a major driver of chronic inflammation. They theorized that inhibition of TNFα could be therapeutically helpful. Etanercept was developed. It is a soluble p75 TNFα receptor, which was humanized.
Two monoclonal antibodies to TNFα, inflix­imab (Remicade) and adalimumab (Humira), were developed by Centocor and Abbott Labs, respectively. Marc Feldmann and Ravinder (Tiny) Maini received the Albert Lasker prize for clinical medical research in 2003 for the development of TNFα antagonism for the treatment of RA. I think these scientists and others also deserve the Nobel prize.
When Feldmann and Maini began their work, most scientists doubted that neutralizing a single molecule would quiet such complicated, multifactorial systems. They led the first clinical trial of TNF blockade for RA using a cA2 monoclonal antibody (now called infliximab).
Feldmann and Maini found the anti-TNF given to them by Michael Shepard from Genentech inhibited the synovial culture synthesis of other pro-inflammatory cytokines. This led to the novel concept that TNF was at the apex of a pro-inflammatory cytokine cascade. They found leukocyte trafficking into the joints is markedly reduced by anti-TNF antibody therapy.
The first proof of TNF antagonism was a clinical trial performed at Charing Cross Hospital, London, with Centocor providing the drug cA2, a chimeric mouse anti-TNF antibody linked to human IgG-1 antibody. The proof of principle clinical trial, initially with 10 patients, was performed in May 1992. All these RA patients responded to the anti-TNF monoclonal antibody. This trial enabled other companies with already generated TNF inhibitors to refocus their efforts away from sepsis and cancer and into the treatment of RA. At that point, there was less difficulty convincing industry that blocking a single cytokine in a disease with many upregulated cytokines could work.
M. J. Elliott with Maini and Feldmann began the first trials of RA treatment, which were published in Arthritis & Rheumatology in 1993 and 1994. Michael Weinblatt et al. published a trial of etanercept in patients with RA receiving methotrexate in the New England Journal of Medicine in 1999. Weinblatt et al. also published a study on adalimumab for the treatment of RA in 2003 in Arthritis & Rheumatology.
The discovery and cloning of soluble forms of TNF receptors were crucial for exploring the clinical value of TNF inhibition in RA. TNFα is one of several cytokines including interleukin (IL) 1 and IL-6, which are elevated in autoimmune inflammatory diseases. Because of cytokine redundancy, there were initial doubts that blocking one cytokine would have any biological effect, but TNFα appears to be the primary inducer of other cytokines.
Mouse models that mimic human RA provided evidence of the importance of TNF inhibitors. Lewis rats immunized with methylated bovine serum albumin in complete Freund's adjuvant developed antigen-induced arthritis when challenged with injection of methylated bovine serum albumin in the knee joints. Collagen type 2-induced arthritis in genetically susceptible mice showed many of the features of human RA, and they also had elevated levels of TNFα. Injections of TNFα exacerbated disease in these mouse models. TNFα blockage using TNFα receptor Fc fusion protein reduced the severity of arthritis in these mouse models.
In genetically altered mice over­expressing a modified human TNFα transgene, spontaneous RA-like lesions developed in the joint with progressive inflammation and bone erosions. When the mice were treated with TNF receptor inhibition, the severity of the arthritis was reduced. Monoclonal antibodies against TNFα were developed and shown to be effective in arthritic mouse models to reduce the severity of the arthritis.
Etanercept is an engineered dimer of the extracellular portion of the human p75 TNFα receptor fused to the Fc portion of IgG-1 produced by Chinese hamster ovary mammalian cells. Smith and Collins identified the gene encoding the p75 receptor. Binding the TNF receptor and Fc fusion protein increased the half-life by orders of magnitude over the monomeric forms.
The efficacy of etanercept therapy was demonstrated in multiple clinical trials. The first multicenter placebo-controlled randomized clinical trial of etanercept was a phase 2 study involving randomization in one of three etanercept doses vs. placebo. A subsequent phase 3 trial randomized RA patients to 10 mg or 25 mg of etanercept subcutaneously twice weekly vs. placebo. Superior efficacy was evident; after two years 72% achieved remission on etanercept 25 mg. Other clinical trials demonstrated the efficacy of etanercept, and finally the FDA approved it in 1998.
Immunex had tried etanercept for sepsis in cancer, but these trials failed.
Rodent models that mimic RA provided strong evidence of the importance of TNF inhibitors. For example, collagen type-2-induced arthritis in genetically susceptible mice shared many of the features of human RA and had highly elevated levels of TNFα. Injections of TNFα exacerbated the disease in these models. TNFα receptor Fc fusion protein reduced the extent and severity of the arthritis and the cellular infiltrates in the joints of these mice with collagen-induced arthritis.
TNFα is produced primarily by monocytes/macrophages. It was originally characterized as a factor that produced tumor necrosis because of its ability to induce apoptosis in some cancer cell lines. However, enthusiasm waned with the recognition that anti-tumor properties were minimal, and TNFα provided no therapeutic benefit for cancer patients.
Adalimumab is a recombinant IgG-1 monoclonal antibody composed of two kappa light chains and two IgG-1 heavy chains. It is produced by recombinant DNA technology and is purified by a process that includes specific viral inactivation and removal steps.
Infliximab is a chimeric anti-TNFα monoclonal antibody produced by joining the human IgG-1 constant region to a murine-derived antibody variable region. It is produced by a recombinant cell line using perfusion measures to inactivate and remove viruses. Elliott conducted a study in 1993 using infliximab in an open label phase 1–2 trial in 20 patients with active RA. Patients demonstrated significant clinical and laboratory improvement. An important scientific breakthrough of this study was the realization that targeting a single cytokine would be safe and successful.
TNF is an important host defense molecule, which protects against infection. However, it was not considered by most immunologists or rheumatologists to be an important part of the pathogenesis of autoimmune disease. When these scientists evaluated samples of active RA synovium, they found that all the pro-inflammatory cytokines were present including IL-1, TNF, IL-6, lymphotoxin, interferon gamma, etc. This was puzzling to them because usually cytokines are transiently expressed a few hours to a few days, so the presence in all these RA samples indicated continuous production.
The Company Behind Eetanercept
I spoke to Dr. Smith, a molecular biologist who worked at Immunex at the time. He remembered the company was down to its last bit of financing when it did the etanercept trial for RA. He felt strongly the drug might work and convinced the leadership to go ahead with the trial.
Dr. Smith and Steve Gillis started Immunex. Dr. Smith was in Palo Alto, Calif., and had an early understanding of computers, and he researched gene libraries. He was persuaded to come up to Seattle to work for Immunex. Dr. Goodwin was influential in the cloning of TNF and the TNF receptor, which antagonized TNF production. Dr. Smith decided he would create a dimer and fuse the Fc portion of IgG to the TNF receptor.
Immunex was a penniless new kid on the block going up against giants, recalled Stephen Graham, an attorney at a law firm for Immunex. CEO Edward Fritzky was appointed, and he helped make the company into a development and marketing drug powerhouse.
After the successful clinical trials and the approval of etanercept, Immunex could not produce enough etanercept to meet the demand for patients. Immunex ultimately sold it to Amgen for $10 billion dollars in July 2002.
Enter a New Era
Overall, the experiments using etanercept, infliximab and adalimumab were tremendous successes and led to a phenomenal breakthrough in the treatment and the understanding of RA. Nothing comes close, in my experience, to such a breakthrough. Like the discovery of insulin, antibiotics and cortisone (by the rheumatologist Philip Hench), the advent of the biologic modifier era, starting with the approval of etanercept, has greatly improved the lives of our patients with inflammatory arthritis.
---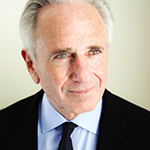 Robert S. Katz, MD, is a rheumatologist with Rheumatology Associates, Chicago, and an ACR Master. Dr. Katz reports no conflicts of interest and has no commercial connections to Enbrel.
Editor's note: This article contains background information provided by the author that had to be deleted from the print version for space considerations.
CORRECTION
George AW Bruyn, MD, PhD, consultant rheumatologist, says: "I liked the article by our colleague Katz on biologicals; however, the statement that adalimumab was developed by Abbott Labs is not correct.
"Adalimumab was developed by Cambridge Antibody Technology in England, in collaboration with the biomedical research branch of BASF, the German chemical giant. Later this branch was bought by Abbott Laboratories; they must have had  a crystal ball on their desk. Adalimumab was then known as compound D2E7, and in my country, the Netherlands, early studies in Radboud University, Nijmegen, at the end of the 1990's showed the powerful anti-inflammatory effects in patients with rheumatoid arthritis. Whether the Nobel prize should be awarded to the London clinicians administering a particular TNF inhibitor in the clinic  to RA patients is still a matter of debate; however if so, all  scientists who discovered and manufactured  the first molecules (etanercept, adalimumab and infliximab) merit to be included."