Some rheumatologists aren't using the "best drug available" to control rheumatoid arthritis (RA), according to research presented at the 2015 ACR/ARHP Annual Meeting in San Francisco. (View a video of the presentation at the end of this article.)
You Might Also Like
Also By This Author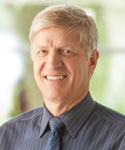 Dr. James O'Dell
ADVERTISEMENT
SCROLL TO CONTINUE
"U.S. rheumatologists are not using methotrexate optimally," says former ACR President James O'Dell, MD, professor of internal medicine and chief of the University of Nebraska Medical Center Divisions of Rheumatology and Immunology. "We are not using it at high enough doses; we are not using it long enough; and we rarely switch to subcutaneous methotrexate before we move on to biologics."
Dr. O'Dell and his team analyzed claims data of 35,640 RA patients between 2009 and 2014. The study results showed:1,2
ADVERTISEMENT
SCROLL TO CONTINUE
8% of patients were treated with oral methotrexate;
2% added or switched to a biologic;
Biologics were added at a median of 170 days;
5% of patients added a biologic within 90 days; and
Only 7% of patients switched from oral to subcutaneous methotrexate.
Dr. O'Dell says there are myriad reasons for the suboptimal usage, including successful marketing to both physicians and patients.
"I think many rheumatologists believe you are not treating your RA patients very well unless you have them on a biologic," he says. "The data do not support that, but that seems to be the mindset."
He suggests a more patient approach, pushing the oral methotrexate dosage or switching to subcutaneous before prescribing more costly biologics.
ADVERTISEMENT
SCROLL TO CONTINUE
"We know from many studies that methotrexate pushed to a dose of 20 mg orally gets a third of RA patients under very good control. They don't need a biologic," he explains. "If we push the dose to 25 mg, or even past and, certainly, if we use subcutaneous methotrexate, we would be able to control another substantial percentage of patients who wouldn't need to go onto biologics. We then wouldn't have the toxicity concerns, wouldn't have the expense—and we'd have more dollars to spend on patients who really need the biologics."
Richard Quinn is a freelance writer in New Jersey.
Reference
O'Dell JR, Rohr M, Cohen SB, et al. Underuse of methotrexate (MTX) in the treatment of rheumatoid arthritis (RA) in the United States (US): Results of a comprehensive pharmaceutical claims analysis. Arthritis Rheumatol. 2015; 67(suppl 10).
University of Nebraska Medical Center. News release: UNMC rheumatologist suggests No. 1 arthritis drug is underutilized, underdosed: Physicians are switching patients to high-priced biologic agents much too soon. Newswise. 2015 Nov 18.
Second Chance
If you missed this or another session at the 2015 ACR/ARHP Annual Meeting, it's not too late. Catch it on SessionSelect.