At the 2015 ACR/ARHP Annual Meeting in San Francisco in November, the ACR and the ARHP honored a group of distinguished individuals who have made significant contributions to rheumatology research, education and patient care. In the December 2015 issue, The Rheumatologist reported on the ACR's awards. This month, we speak with the ARHP winners about their individual contributions to advancing rheumatology, as well as to the new class of fellows.
And the winners are…
ARHP President's Award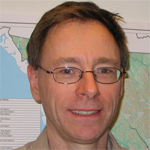 Paul Adam, MSW, Rheumatology Liaison Outreach Coordinator, Researcher, Vancouver, British Columbia, Canada
Background: For more than 25 years, Mr. Adam has worked as a clinical counselor, program coordinator and researcher. He has explored the rheumatoid arthritis (RA) patient journey from early signs and symptoms to diagnosis and treatment. Collaboratively, he has created an online decision aid for methotrexate and a Web-based tool to assist RA patients with tracking their symptoms and disease activity.
Mr. Adam says his career in rheumatology was merely "happenstance," because the area of study was suggested to him during his thesis, which led to a position at the Mary Pack Arthritis Program.
"I found that people with a chronic disease, such as arthritis, were generally keen to learn varied strategies for self-managing their disease," he says.
He joined ARHP in 1990 and has been involved with numerous committees. He was a member of the ARHP Executive Committee, participating in the development of the ACR/ARHP online Learning Management System. As part of that project, he developed an Online Learning Position Paper detailing strategies and recommendations for individualizing the online learning experience. Or as he puts it, "as with all of us, I stand on the shoulders of those who had the foresight and vision to originally launch eLearning in ARHP."
'Over time, I've realized that the ARHP is one large, extended family.' —Paul Adam
Q: What is it about rheumatology that keeps you so engaged?
A: As a social worker, I've always been attracted to strategies that empower people with arthritis to take control of their disease. I've also heard from people with arthritis that they sometimes struggle in knowing how the information they've read applies to them, and from that I took that we need better ways of providing tailored information to individuals. Online and mobile technologies have significant potential to do this by helping interpret and make sense of a person's symptoms and provide actionable recommendations.
Q: How do you want others to remember your work in this field?