GCA Remission
Lisa Christ, MD, of the University of Bern, Switzerland, ended the session, discussing the maintenance of remission in patients with giant cell arteritis (GCA). Tocilizumab is a potential new therapy for GCA treatment. This monoclonal antibody binding the alpha chain of the human interleukin (IL) 6 receptor has been licensed as a therapeutic agent to induce and maintain remission in GCA. Two randomized clinical trials—one trial using 8 mg/kg body weight of intravenous tocilizumab every four weeks and the other trial using 162 mg of subcutaneous tocilizumab given weekly or every two weeks—showed the glucocorticoid dose could be reduced by at least 50%.8,9
You Might Also Like
Explore This Issue
October 2019
Also By This Author
Subsequent questions have arisen: What happens to patients after one year of follow-up with regard to relapse? Are there factors that may predict relapse after tocilizumab treatment discontinuation?
ADVERTISEMENT
SCROLL TO CONTINUE
To answer these questions, researchers in Switzerland and Germany evaluated the patients in the 52-week tocilizumab treatment arm of a clinical trial from 2016 for signs of disease relapse, including with magnetic resonance angiography (MRA).8 At a mean follow-up time of 28 months, it was shown that half of the GCA patients remained in lasting remission after stopping tocilizumab treatment. No clinical, laboratory or imaging findings predicted relapse or lasting remission in GCA patients. Of interest, however, researchers noted that although a trend to a reduction of enhancing areas of the wall of the descending aorta existed, all patients in lasting remission showed MRA enhancement at follow-up, which indicates the potential of ongoing subclinical disease activity.10
The session demonstrated that it's an exciting time in the area of vasculitis treatment and research, and the next frontier in the field may be devising the best methods to induce and monitor for disease remission. As in treatment of these conditions, researchers will stay the course and seek to better understand the ideal way to help patients in the years to come.
ADVERTISEMENT
SCROLL TO CONTINUE
---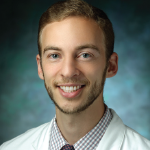 Jason Liebowitz, MD, recently completed his fellowship in rheumatology at Johns Hopkins University, Baltimore, where he also earned his MD. He is currently in practice with Arthritis, Rheumatic, and Back Disease Associates, New Jersey.
References