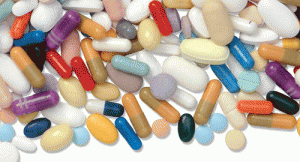 Resunab for Systemic Sclerosis Receives FDA Fast-Track Status
Systemic sclerosis (scleroderma) affects mostly women in mid-life and is a rare, serious and chronic autoimmune disorder. There are no treatments approved by the FDA, and the disease confers significant morbidity and mortality.
Also by this Author
Resunab has received FDA fast-track development status for treating systemic sclerosis.1 It entered Phase 2 clinical trials, in a double-blind, randomized, placebo-controlled study, which began in June, to evaluate its safety, tolerability, pharmacokinetics and efficacy in 36 patients aged 18–70 years with active diffuse cutaneous systemic sclerosis.2
Resunab is a novel, synthetic, oral endocannabinoid drug, which mimics the pharmacological effects of cannabinoids. It specifically binds to CB2 receptors on immune cells and fibroblasts. Non-clinical studies have shown that when resunab binds to CB2 it activates the production of specialized pro-resolving lipid mediators (SPMs), which stimulate an endogenous cascade accountable for resolving fibrosis and inflammation. The outcome of this cascade restores chronically activated immune systems back to homeostasis, while halting fibrosis and without causing immunosuppression.
Use of Infliximab Biosimilars Continues to Expand Abroad


Pages: 1 | 2 | Single Page