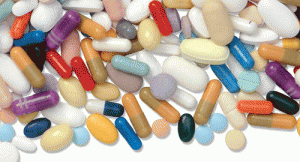 Resunab for Systemic Sclerosis Receives FDA Fast-Track Status
Systemic sclerosis (scleroderma) affects mostly women in mid-life and is a rare, serious and chronic autoimmune disorder. There are no treatments approved by the FDA, and the disease confers significant morbidity and mortality.
Resunab has received FDA fast-track development status for treating systemic sclerosis.1 It entered Phase 2 clinical trials, in a double-blind, randomized, placebo-controlled study, which began in June, to evaluate its safety, tolerability, pharmacokinetics and efficacy in 36 patients aged 18–70 years with active diffuse cutaneous systemic sclerosis.2
Resunab is a novel, synthetic, oral endocannabinoid drug, which mimics the pharmacological effects of cannabinoids. It specifically binds to CB2 receptors on immune cells and fibroblasts. Non-clinical studies have shown that when resunab binds to CB2 it activates the production of specialized pro-resolving lipid mediators (SPMs), which stimulate an endogenous cascade accountable for resolving fibrosis and inflammation. The outcome of this cascade restores chronically activated immune systems back to homeostasis, while halting fibrosis and without causing immunosuppression.
Use of Infliximab Biosimilars Continues to Expand Abroad
In July, the central purchasing agency for Assistance Publique-Hôpitaux de Paris (AP-HP) selected the biosimilar infliximab to treat the hospital group's patients with rheumatoid arthritis, Crohn's disease and psoriasis—after a 45% discount on Inflectra (biosimilar infliximab, Hospira) was offered by the manufacturer. The decision by the hospital group was made in an effort to reduce drug spending.3,4 The innovator product Remicade will continue to be used on patients who are already being treated with infliximab. However, all infliximab-naive patients will be started on Inflectra (biosimilar infliximab). Quality, effectiveness and medication safety continue to be priorities in treating patients and will be closely monitored in all treated patients.
Michele B. Kaufman, PharmD, CGP, RPh, is a freelance medical writer based in New York City and a pharmacist at New York Presbyterian Lower Manhattan Hospital.
References