You Might Also Like
Explore This Issue
May 2013
Also By This Author

Dr. Rochmis opening champagne at a Vincent rally in the 1970s.
ADVERTISEMENT
SCROLL TO CONTINUE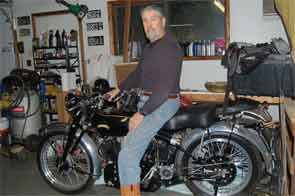 Dr. Rochmis on in his workshop on his 1953 Vincent Black Shadow motorcycle.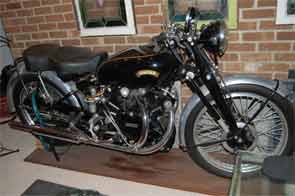 ADVERTISEMENT
SCROLL TO CONTINUE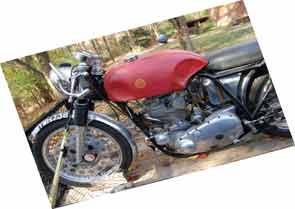 BSA Gold Star special.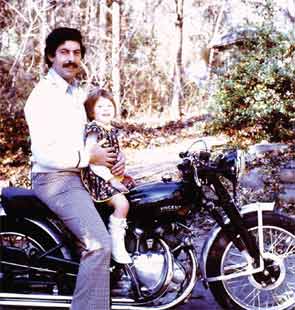 Dr. Rochmis and his daughter on a Vincent motorcycle.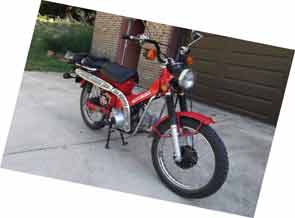 About 300 original miles on the last of the famous Honda CT series.
Paul Rochmis, MD, now a retired rheumatologist in Vienna, Va., had never ridden a motorcycle in his life. But back in 1964, when he moved to London for six months—he earned a research fellowship at Westminster Hospital Medical School—he needed inexpensive transportation.
ADVERTISEMENT
SCROLL TO CONTINUE
The only problem was first-time motorcyclists who were British could only purchase small and underpowered 250cc motorcycles. They also were issued a red license plate that featured a capital letter L, which stood for learner.
"It was embarrassing," recalls Dr. Rochmis. "It was like having a scarlet letter."
But Dr. Rochmis was American and held an international driver's license. The same rule didn't necessarily apply—or so he hoped. Since he wanted a larger, 350cc Norton Navigator, Dr. Rochmis had no intention of admitting his novice status. So when the salesman at the dealership asked him if he had ever ridden a motorcycle, Dr. Rochmis relied, "of course," then added, "But I'm only familiar with American motorcycles. Why don't you show me how British bikes work?"
After a five-minute crash course, Dr. Rochmis intended to quickly drive away before the salesmen realized that he had no riding experience and brand him with the red license plate. But not everything went as planned.
"I popped it into a gear, hoping it was first, but it was third gear," he says, adding that although he chugged away, practically stalling every few feet, the salesman never stopped him because he wanted to dump the motorcycle, which Dr. Rochmis later discovered was an inferior model. It took Dr. Rochmis 90 minutes to drive home in rush-hour traffic, a trip that would normally have taken less than an hour. But by the time he arrived home, Dr. Rochmis says he was an experienced rider.
Since then, no one would ever dream of giving Dr. Rochmis a red license plate. Besides riding motorcycles, he also collects them, having purchased roughly 30 bikes over the last several decades. However, they're not just any bikes. Many are Vincents and Velocettes, high-end British bikes that would make most devoted bikers drool. To him, such motorcycles are objects of beauty. While Dr. Rochmis still owns nine motorcycles, he's not done shopping. He may never be.