You Might Also Like
Explore This Issue
January 2014
Also By This Author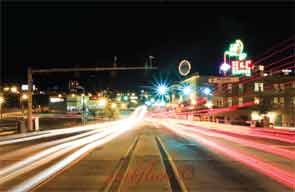 ADVERTISEMENT
SCROLL TO CONTINUE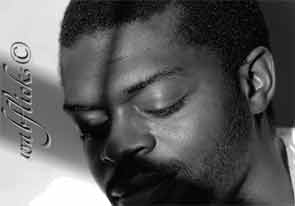 A self-portrait by Dr. Bankole.
If Adegbenga A. Bankole, MD, could pick his dream job, his responsibilities would actually be split in two—as a rheumatologist and professional photographer.
According to Dr. Bankole, assistant professor in the department of internal medicine at Virginia Tech Carilion School of Medicine and Research Institute, in Roanoke, Va., medicine and photography share much in common. Both combine science and art. Both demand intelligence and creativity. And both require the use of one's intuition or senses.
ADVERTISEMENT
SCROLL TO CONTINUE
Dr. Bankole turned professional last year, after taking photographs of his sister-in-law's wedding. "I ended up being as good, if not better, than the professional photographer they paid to shoot pictures at her wedding," he recalls, adding that one of his photos was featured on her thank-you cards. "Subsequently, many people started asking me if they could have this photo or that one I shot. That's what made me think about becoming pro."
Dr. Bankole purchased his first camera roughly 10 years ago. Recognizing how much he enjoyed being behind the camera, he adopted digital photography as his hobby. But as a medical student, then later a physician, there was no time for formal instruction, so he began learning about his new trade by reading books and information posted on various websites and blogs. A decade later, family, friends, and neighbors hire him to cover weekend events, such as birthday parties or family get-togethers. His goal is to ultimately work part time in each of what he says are his favorite passions.
Nature vs. People
Dr. Bankole's says his primary joy is to capture nature, taking pictures of flowers, insects, or outdoor scenery. But, he readily admits that it's difficult to earn a living that way. So for now, he focuses on photographing people. Before each shoot, he meets clients where the shoot will take place, then chats with them for 30 minutes to an hour to better understand their needs, likes, dislikes, and even personality traits.
ADVERTISEMENT
SCROLL TO CONTINUE
"I won't shoot just anything," he explains. "I make sure there's a fit. It's not a do or die [situation]. I will shoot pictures that I would like to see myself. So, at the end of the process, everyone is satisfied with my work."
As subjects, people are very challenging, he says, because you have to show what they consider to be the positive aspects of their personality. Oftentimes, people have different ideas, so you need to find common ground or a "happy middle," which is hard to do, he says. "You can take 200 to 300 pictures and only 10 are fine," he says.
Many of his black-and-white photos are of people. Color is distracting, and rarely reveals a person's true character. He says people tend to focus on how green a person's shirt is or how blue the individual's eyes are, which is not what photographers want to reveal.
"If you take a color photo of a person, you're taking a picture of their clothes," he says. "But if you take a black and white picture, you're showing their soul."
Ironically, one of his favorite pictures hangs in his living room, one that he shot six months ago. It shows car headlights shining down one of the main streets in Roanoke. Not a person is in sight.
Spreading the Word
While photography may be a great hobby for those who are creative, it is definitely not for those who are frugal. So far, Dr. Bankole has invested nearly $7,000 in cameras and lenses. For example, his first camera was a Canon Rebel T3, valued at less than $500. Last June, he purchased a Canon 6D, which costs approximately $2,000. Likewise, some of his camera lenses sell for $1,000 a piece. Because of the high expense, he uses the profits from his shoots to purchase better equipment.
Ever since he turned pro, he has limited his shoots to once a month so he can balance his weekday job, weekend job, and family. Most of his photography jobs have come via word of mouth.
His biggest fan—excluding his wife and children—appears to be his neighbor.
"She's been telling loads of people about me—people at work and her friends," he says, adding that he shot the picture of her family that appeared on her Christmas cards. "I tend to be more reserved, and just tell people at church."
Still, he recognizes the need to market his services in order to achieve his dream. While he advertises his skills on his Facebook page, he is also building a website to attract attention and display some of his work.
Meanwhile, he assigns weekly challenges for himself. During one weekend, for example, he experimented with shadows and light, how they appear across people's faces. Another time, he focused on macro photography by shooting water droplets the moment they hit a pool of water. There's always something new to learn, he says, which prevents boredom or even worse—his skills from becoming stale or outdated.
He believes photography is a great hobby for people in any occupation because it enables them to find beauty everywhere they look. It all boils down to interpretation, he says.
"Photography is a novel, artistic, personal, scientific, procedural, and haphazard joy to have in your life," Dr. Bankole says. "It breaks the monotony of medicine and makes you appreciate coming back to work. When you do come back, it fills you with joy of what you've done clinically."
---
Carol Patton is writing the "Rheum After 5" series.