You Might Also Like
Explore This Issue
March 2014
Also By This Author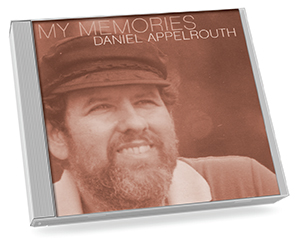 Dr. Appelrouth's CD.
ADVERTISEMENT
SCROLL TO CONTINUE
It wasn't unusual for Daniel Appelrouth, MD, to sing to his patients, especially since he had a piano in his office. In fact, his nickname during medical school was the "Singing Doctor" because he usually sang before classes began and while walking down hallways in hospitals.
Listen to Dr. Appelrouth discuss how he has integrated music and medicine.
For almost 50 years, Dr. Appelrouth, now a retired rheumatologist in Atlanta, has entertained his friends, peers, patients, and seniors at dozens of concerts, singing mostly Broadway show tunes. He plans on singing until he can no longer perform, which doesn't appear to be anytime soon. His last concert—with band backup—was in September 2013, to celebrate his 70th birthday.
ADVERTISEMENT
SCROLL TO CONTINUE
Dr. Appelrouth has also used his vocal talents to help others. In 2005, he established a tax-exempt organization called the Atlanta Hunger Relief Fund, which distributes funds to multiple food organizations throughout Atlanta. All the proceeds from his concerts, donations, and CD sales are donated to this charity, which so far has raised $108,200.
Humble Beginnings
Although Dr. Appelrouth sang in his high school choir and the Choral Union and Men's Glee Club at the University of Florida, he really didn't get serious about singing until 1966, when he entered medical school at the University of Miami.
"I wanted to do something with my music," he explains. "Once I was in med school, I needed to continue singing, as it was good for my soul. I found a teacher and started taking voice lessons. I wanted to immediately sing popular songs, but my teacher was adamant I needed classical training, and then I could sing what I wanted."
ADVERTISEMENT
SCROLL TO CONTINUE
After two years of lessons, his teacher convinced him to give a concert. It was in her apartment, he recalls, adding that it was his first solo voice concert with piano accompaniment. He vividly remembers that day, especially his apprehension. "Even now, I'm anxious when I give concerts," says Dr. Appelrouth. "I know when I am properly prepared and have done a good job singing."
Throughout his residency and rheumatology fellowship, he performed concerts every other year in his teacher's apartment. Up to 60 people usually attended.
Likewise, from 1975 to 1977, he pursued his passion during active duty in the U.S. Navy. Once his family got settled in its new home at the Great Lakes Naval Training Center north of Chicago, he found a voice teacher and continued lessons. His audience more than doubled in size, to roughly 150 people.