You Might Also Like
Explore This Issue
June 2014
Also By This Author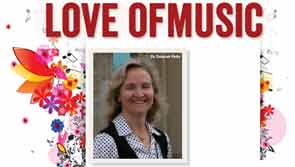 ADVERTISEMENT
SCROLL TO CONTINUE
"Summertime and the livin's easy …"
Deborah L. Parks, MD, has been singing these lyrics from the George Gershwin song for years. It's one of her favorites.
ADVERTISEMENT
SCROLL TO CONTINUE
As a rheumatologist in the Division of Rheumatology at Washington University School of Medicine in St. Louis, she says she's been singing ever since she was a little girl, initially in her church choir. As a teenager, she attended a drama and music camp in New York, where she worked with Academy Award winner Kevin Kline and Tony Award winner Patti LuPone in Private Lives before they were famous. Later, in high school and college, she performed supporting roles in classic musicals, such as Annie Get Your Gun and South Pacific.
Despite her vocal talent and musical ability—she also played the clarinet and still plays the piano—Dr. Parks chose medicine over theater, believing her talent wasn't special enough to earn a comfortable living. However, the St. Louis Symphony Choir may think otherwise. Dr. Parks has been a choir member for 11 years, performing not just locally, but also with the symphony and choir at Carnegie Hall. As a music lover and part-time performer, she says it doesn't get much better than that.
ADVERTISEMENT
SCROLL TO CONTINUE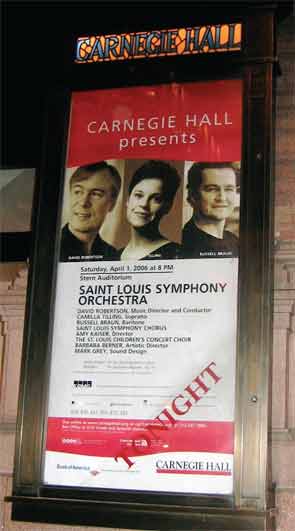 Dr. Deborah Parks performed with the St. Louis Symphony at Carnegie Hall in 2006 and again in 2013.
Church to Carnegie Hall
Some people sing in the shower, and when she was a young physician, Dr. Parks, age 56, sang in her car while driving to work, the mall or the grocery store.
Back then, she didn't actively perform. "There was only so much time in a day," she says. But by the time her youngest child had reached the age of 4, Dr. Parks realized something was missing from her life—a creative outlet for her stress.
She returned to her roots and started singing in the church choir again. The choir director recognize Dr. Parks' talent and asked her to join a small musical group the director had formed: Midwest Chorale.
"That was very appealing to me, because I enjoy different types of music (and) wanted a chance to be in a smaller group where people had a higher level of musicianship," Dr. Parks says.
For the next several years, the group performed nearly every month, mostly jazz and blues numbers at dinner parties and local events. One of her favorite performances was at the Missouri History Museum, which was celebrating the anniversary of Charles Lindbergh's first flight. She says the group performed Take Flight, an American musical about Lindbergh.