Are Tendon Injections Worth a Shot?
Last month I commented about joint injections. I suggested that this may be one of those circumstances where we don't have to be perfect, where efficacy may be just as good from injecting close to joints as in them. Along these lines, there was a nice review of whether or not injections for tendon problems are even clinically beneficial.1 The simple answer is arguably not.
ADVERTISEMENT
SCROLL TO CONTINUE
For lateral epidondylitis, they were useful in the short term; data for medial epicondylitis, rotator cuff syndrome, and other tendinopathies were less impressive. It was not really surprising to me to see that the authors had difficulty finding convincing evidence for long-term benefit from steroid injections for lateral epidondylitis (and other forms of tendinous syndromes). In fact, after one year, patients with tennis elbow fared better without injections. Might steroid injections delay the recovery that would come with conservative or other therapies?
The authors' analysis could not adduce value from tendon injections of hyaluronate, botulinum toxin, prolotherapy, platelet-rich plasma, aprotinin, or polidocanol. Are tendon injections really worth a shot?
ADVERTISEMENT
SCROLL TO CONTINUE
With Complements: Plus Ça Change, Plus C'est La Même Chose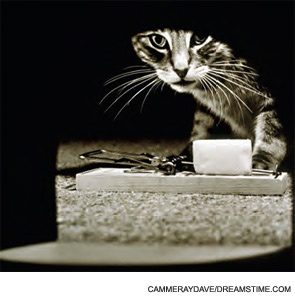 Does stress increase inflammatory responses or repress disease?
When I was a fellow (back in the "days of the giants," when ships were iron and men were, too), there was great interest in complement. Our simplistic view of certain rheumatic diseases, exemplified by rheumatoid arthritis and some vasculitides, was of immune complex activation of complement as the explanation for tissue damage.
Early in my career as a faculty member, one of our fellows, Michel Laham, performed elegant experiments indicating that complement components perturbed mononuclear cell function.2 My colleagues and I thought this was a potentially important observation but, after Michel completed his fellowship, did not follow up on it. Certainly our understandings today invoke more intricate mechanisms focusing on cellular interactions and other mediator systems.
ADVERTISEMENT
SCROLL TO CONTINUE
It was, therefore, of interest to read the report that complement activation initiated Th17 cell differentiation and expression in experimental autoimmune disease and that this may be moderated by blockade of C5aR.3 This very nice work used SKG mice that spontaneously developed arthritis that was critically dependent on Th17 cells. Activation of complement by classical, alternative, or lectin pathways triggered disease. C5a, common to the three pathways, was essential for driving Th17 cell differentiation and expression of arthritis (symptoms were suppressed in C5a-deficient animals). Co-culture experiments found that C5a acted on tissue-resident macrophages to drive Th17 differentiation. This occurred in synergy with granulocyte/macrophage colony stimulating factor or Toll-like receptor signaling. Presence of macrophages also was required for induction of arthritis. Thus extrinsic and intrinsic complement pathway activation promoted Th17 cell differentiation and expression, evoking autoimmune arthritis in these mice. Blockade of the C5a receptor may therefore be a reasonable strategy to consider in the management of these disorders.