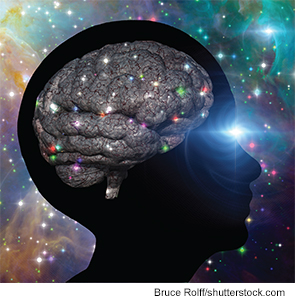 Dr. Atkinson unravels the mysteries behind diseases.
John P. Atkinson, MD, is a great detective. But instead of solving murder mysteries, he unravels the mysteries behind diseases—diagnosing them, understanding their origin or cause, and identifying effective treatments.
You Might Also Like
Explore This Issue
February 2015
Also By This Author
As director of the rheumatology division at Washington University School of Medicine in St. Louis, Mo., Dr. Atkinson is also the Samuel B. Grant Professor of Medicine. It's his lab work that has kept him active in the field of medicine at age 71 and that earned him the Human Immunology Research Award from the American Association of Immunologists in 2012. The lifetime achievement award recognizes his "significant and sustained contributions to the understanding of immune processes underlying human disease pathogenesis, prevention and therapy."
ADVERTISEMENT
SCROLL TO CONTINUE
"I like to do research because I want to figure out the cause of human disease," says Dr. Atkinson. "I'm very interested in the basic science of what drives inflammation, as well as trying to suppress it in patients. Rare diseases that lead to inflammation are very exciting to me."
Studying Birds, Then Human Proteins
While growing up in Kansas, Dr. Atkinson had no plans of being a physician or medical researcher. As an active athlete, he attended the Kansas University (KU) on a basketball scholarship. But at 6'3″, he wasn't quite tall enough to go pro. He says "big time" basketball eluded him ("I wasn't good enough"), so he pursued a different career mainly due to a "remarkable" fifth grade teacher who taught him and his classmates how to identify the birds and trees of Kansas. Identifying rare birds or, in one case, a new bird (i.e., the pine grosbeak) for the state list became a passion, just behind sports.
ADVERTISEMENT
SCROLL TO CONTINUE
From that point on, he became an avid ornithologist (i.e., a bird watcher) and planned on obtaining a doctoral degree in the field. But when a colleague passed away from Hodgkin's disease, his focus changed, and he enrolled in medical school, graduating from KU in 1969.
His medical journey was just beginning. Focused on becoming an allergist, he served as an intern and assistant resident at Massachusetts General Hospital between 1969 and 1971. For the next three years, he worked at the National Institutes of Health, Laboratory of Clinical Investigation, dealing with many rare diseases that were rheumatology based, such as granulomatosis with polyangiitis. It was that job that piqued his interest in becoming a clinical immunologist. Then in 1974, he went to Washington University for a two-year postdoctoral research fellowship.