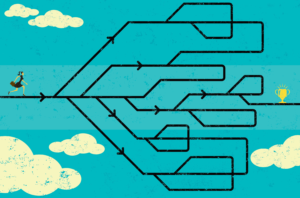 Anne R. Bass, MD, a professor of medicine at Weill Cornell Medical College/Hospital for Special Surgery, New York, has had a unique career path combining clinical practice with academia.
Dr. Bass knew "pretty early" in her academic career that she would be going into medicine. She loved science, but also knew that she wanted to be involved with people. In medical school at Columbia University College of Physicians and Surgeons, New York, she was similarly attracted early on to immunology—just when the function of T cells was beginning to be understood. Excitement about immunology was "in the air," she notes.
ADVERTISEMENT
SCROLL TO CONTINUE
And because she also intuited that pure basic science was not her route, she realized rheumatology provided the way to combine research and working with people. "I realized that rheumatology was the clinical side of immunology," she says.
The research and academic threads that now characterize her career were not immediately distinct. Dr. Bass says, "I've had this kind of backward career trajectory," and clinical research is now in the forefront. She shared the situations in which she has capitalized on serendipity and challenge.
ADVERTISEMENT
SCROLL TO CONTINUE
The Call of Academics
Dr. Bass conducted research on Lyme disease, which was then endemic in the Northeast, during her fellowship at New York University/Hospital for Joint Diseases. The study entailed obtaining joint fluid specimens from rheumatologists affiliated with Yale University, New Haven, Conn. A site visit to that New Haven practice led to her joining the practice, while her husband began a post in Connecticut as well. This move, she recalls, was "a bit of surprise" and not what she had originally planned to do.
The couple relocated to New York City three years later to support her husband's career, and Dr. Bass joined a Midtown practice affiliated with Columbia. The physical distance from the practice to Columbia made academic involvement difficult, and, she says, "I was feeling cut off [from academics]."
She knew colleagues at the Hospital for Special Surgery (HSS) and in 2000 began showing up for grand rounds and attending conferences there. Stephan A. Paget, MD, FACP, FACR, former physician in chief and chair of the Division of Rheumatology, asked Dr. Bass whether she would like to become affiliated with HSS. Her answer was affirmative, and she spent the next 10 years splitting her time between mornings at her Midtown practice and afternoons at HSS.