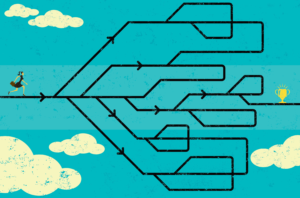 Anne R. Bass, MD, a professor of medicine at Weill Cornell Medical College/Hospital for Special Surgery, New York, has had a unique career path combining clinical practice with academia.
Dr. Bass knew "pretty early" in her academic career that she would be going into medicine. She loved science, but also knew that she wanted to be involved with people. In medical school at Columbia University College of Physicians and Surgeons, New York, she was similarly attracted early on to immunology—just when the function of T cells was beginning to be understood. Excitement about immunology was "in the air," she notes.
ADVERTISEMENT
SCROLL TO CONTINUE
And because she also intuited that pure basic science was not her route, she realized rheumatology provided the way to combine research and working with people. "I realized that rheumatology was the clinical side of immunology," she says.
The research and academic threads that now characterize her career were not immediately distinct. Dr. Bass says, "I've had this kind of backward career trajectory," and clinical research is now in the forefront. She shared the situations in which she has capitalized on serendipity and challenge.
ADVERTISEMENT
SCROLL TO CONTINUE
The Call of Academics
Dr. Bass conducted research on Lyme disease, which was then endemic in the Northeast, during her fellowship at New York University/Hospital for Joint Diseases. The study entailed obtaining joint fluid specimens from rheumatologists affiliated with Yale University, New Haven, Conn. A site visit to that New Haven practice led to her joining the practice, while her husband began a post in Connecticut as well. This move, she recalls, was "a bit of surprise" and not what she had originally planned to do.
The couple relocated to New York City three years later to support her husband's career, and Dr. Bass joined a Midtown practice affiliated with Columbia. The physical distance from the practice to Columbia made academic involvement difficult, and, she says, "I was feeling cut off [from academics]."
She knew colleagues at the Hospital for Special Surgery (HSS) and in 2000 began showing up for grand rounds and attending conferences there. Stephan A. Paget, MD, FACP, FACR, former physician in chief and chair of the Division of Rheumatology, asked Dr. Bass whether she would like to become affiliated with HSS. Her answer was affirmative, and she spent the next 10 years splitting her time between mornings at her Midtown practice and afternoons at HSS.
ADVERTISEMENT
SCROLL TO CONTINUE
In 2005, Dr. Paget offered Dr. Bass a position as associate program director, which led to her joining HSS full time in 2010 as rheumatology fellowship program director.
A 'Roundabout Way' to Clinical Research
As a premier joint replacement institution, HSS also has a large rheumatology division. When Dr. Bass arrived at HSS in the early 2000s, she recalls that quite a bit of controversy revolved around the best way to manage orthopedic patients after surgery to prevent thrombosis. Dr. Paget asked Dr. Bass to head up a task force to formulate guidelines on administration of blood thinners for thrombosis prophylaxis in postoperative patients.
Dr. Bass became involved with the National Quality Forum and then led a small clinical trial at HSS. This work led to her later participating in a large National Institutes of Health-funded anticoagulation trial, a six-year project that yielded two published papers in the Journal of the American Medical Association. That on-the-job training in clinical research methodology led to other research projects related to racial disparities and outcomes in orthopedic surgery.
Then, around 2017, clinicians started to see cancer patients treated with checkpoint inhibitors who were experiencing autoimmune side effects of the treatment, including arthritis. Dr. Bass was fascinated by these patients' conditions and got to work helping create a registry in collaboration with rheumatologist Karmela Kim Chan, MD, also at HSS. They collaborated with scientists in the laboratories at HSS and Brigham and Women's Hospital, Boston, and with oncologists at Memorial Sloan Kettering Cancer Center, New York.
This line of study, says Dr. Bass, "was the perfect subject at the perfect time."
In 2021, she made the decision to pass the program director baton to others so she could concentrate on seeing patients clinically and doing translational research, thus returning full circle to her love for immunology.
Advice for Fellows
In an article in the December issue of The Rheumatologist when the ACR presented her with the Distinguished Fellowship Program Director Award, Dr. Bass remarked, "I've always thought of myself as Merlin in The Once and Future King, living life backward, practice to teaching to research." That said, while she was rheumatology fellowship program director, Dr. Bass cautioned her trainees not to model their careers on her career trajectory.
She has urged fellows to be realistic if their career goal is to be a researcher because to qualify for new investigator and other types of grants requires focus. By the same token, a plan to go into clinical practice could also include a component of collaboration with researchers.
Hearing her story of a roundabout arrival at her passion may help younger trainees, she believes. "Fellows often think the first job they take after fellowship is going to be it. They have tremendous pressure and may feel that if they make the wrong decision it will affect their whole life. But life is long, and there is plenty of time to do plenty of things!"
---
Gretchen Henkel is a health and medical journalist based in California.