Richard DeLorenzo, a disabilities teacher who was the superintendent of the first school system to ever be awarded the Baldridge Award, transformed his school system from being time based and teacher focused to performance based and student focused.28 Delivering on the Promise: The Education Revolution tells this story, and if you read it, you may see it parallels with our healthcare system crisis. Student focused meant every student had their personalized learning plan that helped them attain the performance goals necessary to advance. Students with similar performance goals worked together, regardless of age, supported by a teacher who focused on where each student was, not where they had been in previous years' lesson plans/book chapters. In other words, students would advance based on successful attainment, not grade by grade, which only averages success between good performance in one area with barely passing in another. As the student advances grade to grade, the deficiencies never get corrected. In Mr. DeLorenzo's model, teachers become responsible to each student in helping them succeed in each part of their individualized plan.
If we created a truly patient-centered, performance-based office, what would it look like? What would happen if you became really committed to change?
ADVERTISEMENT
SCROLL TO CONTINUE
In the chapter, "Commitment and Moral Purpose," Mr. DeLorenzo encourages the shift from taking small steps to engaging decisive action by quoting from a passage from The Scottish Himalayan Expedition by William H. Murray:
Until one is committed there is hesitancy, the chance to draw back, always ineffectiveness. Concerning all acts of initiative (and creation), there is one elementary truth, the ignorance of which kills countless ideas and splendid plans: that the moment one definitely commits oneself, then Providence moves too. All sorts of things occur to help one that would never otherwise have occurred. A whole stream of events issues from the decision, raising in one's favour all manner of unforeseen incidents and meetings and material assistance, which no man could have dreamt would have come his way.
ADVERTISEMENT
SCROLL TO CONTINUE
Through consulting and helping many systems change, Mr. DeLorenzo has concluded and states that transformation can't occur unless the students/families, teachers and administrators are all committed from the beginning. This may be an important lesson for us—only when patients, providers and payers come together at the population level will we be able to change.
Now, back to my hammock!
---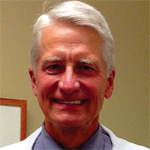 Steven S. Overman, MD, MPH, FACR, is associate medical director of QualisHealth, founding member (retired) of The Seattle Arthritis Clinic and professor of clinical medicine at the University of Washington.
ADVERTISEMENT
SCROLL TO CONTINUE
Possible Future Rheumatology Care Model
Care contacts that move away from physician office schedules to on-demand care at their place of work or via the Internet;
Care management that tracks patient performance and facilitates movement along a comprehensive, personalized care plan;
Individualized programs that support your patients' emotional, physical, social and spiritual concerns and conditions;
Care extenders that reach out to individuals at risk of musculo­skeletal morbidity; and
New care strategies that reduce costs.
References
Sacre S, Medghalchi M, Gregory B, et al. Fluoxetine and citalopram exhibit potent antiinflammatory activity in human and murine models of rheumatoid arthritis and inhibit toll-like receptors. Arthritis Rheum. 2010 Mar; 62(3):683–693.
2015 People's Coast Arthritis Bike Classic presented by Amgen. An Arthritis Foundation Special Event.
Washington Rheumatology Alliance. The Rheumatology Medical Home Demonstration Project.
Villeneuve E, Nam JL, Bell MJ, et al. A systematic literature review of strategies promoting early referral and reducing delays in the diagnosis and management of inflammatory arthritis. Ann Rheum Dis. 2013 Jan;72(1):13–22. doi: 10.1136/annrheumdis-2011-201063.
Byyny RL. The tragedy of the electronic health record. Pharos Alpha Omega Alpha Honor Med Soc. 2015 Summer;78(3):2–5.
RISE: Rheumatology informatics system for effectiveness. American College of Rheumatology. 2015.
Top questions about ACOs & accountable care. Accountable Care Facts. 2011.
The IHI Triple Aim. Institute for Healthcare Improvement. 2015.
Taking health management to a new level. Mercer. 2014 Jan 27.
Patient-centered medical home recognition. National Committee for Quality Assurance. Accessed 2015 Sep.
Patient-centered specialty practice recognition. National Committee for Quality Assurance. Accessed 2015 Sep.
The Chronic Care Model. Improving Chronic Illness Care. Published 2006. Updated 2015.
Lawrence RC, Felson DT, Helmick CG, et al. Estimates of the prevalence of arthritis and other rheumatic conditions in the United States. Part II. Arthritis Rheum. 2008 Jan;58(1):26-35. doi: 10.1002/art.23176.
Workplace health promotion. Centers for Disease Control and Prevention. 2013 Oct 23.
Medical treatment guidelines. Washington State Dept. of Labor & Industries.
Martin BI, Deyo RA, Mirza SK, et al. Expenditures and health status among adults with back and neck problems. JAMA. 2008;299(6):656–664.
Hing E, Cherry DK, Woodwell DA. National Ambulatory Medical Care Survey: 2004 Summary. DHHS Publication No. 2006-1250, No. 374. 2006 Jun 23.
Pharmaceutical company programs that help lower the cost of medication. Arthritis Foundation. 2015 Jan 27.
Goodlier R. Rising costs of biologics in the U.S. suggest need for negotiation ability. 2015 May 21. The Rheumatologist website. .
Pollack A. Cost of treatment may influence doctors. The New York Times. 2014 Apr 17.
Aslanyan E. Challenges to early diagnosis in spondyloarthritis: A look at two recent studies. Spondylitis Association of America. 2015 Aug 6.
Self-management education: Arthritis self-management (ASMP). Centers for Disease Control & Prevention. 2012 Dec 17.
Workshop summary: The activated patient. 14th Dutch Congress of Physiotherapists.
Hoff B. (1983). The Tao of Pooh. New York: Penguin Books.
verman SS, Kent DL, Uslan DW, Lewis RS. Cost of care and patient-satisfaction from routine referral to nonsurgical musculoskeletal specialists in a medicare risk plan. J Clin Rheumatol. 1998 Jun;4(3):120–128.
Overman SS. Compassionate care: A more affordable approach to patient care. King County Medical Bulletin. 2013 Apr.
Selak J, Overman SS. (2012) You Don't Look Sick: Living Well with Chronic Invisible Illness (2nd Ed). New York: DemosHealth.
From Baldrige Performance Excellence Program. 2015. 2015–2016 Baldrige Excellence Framework: A Systems Approach to Improving Your Organization's Performance. Gaithersburg, MD: U.S. Department of Commerce, National Institute of Standards and Technology.