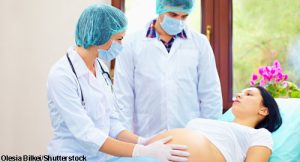 Editor's note: ACR on Air, the official podcast of the ACR, dives into topics important to the rheumatology community, such as the latest research, solutions for practice management issues, legislative policies, patient care and more. Every month, host Jonathan Hausmann, MD, a pediatric and adult rheumatologist in Boston, interviews healthcare professionals and clinicians on the rheumatology front lines.
You Might Also Like
Also By This Author
In a series for The Rheumatologist, we provide highlights from these relevant conversations. Listen to the podcast online at acronair.org, or download and subscribe to ACR on Air wherever you get your podcasts.
ADVERTISEMENT
SCROLL TO CONTINUE
Although rheumatologists don't assume the role of the obstetrician/gynecologist (OB/GYN) for patients seeking advice on pregnancy and family planning, they can and should play an active role in helping their patients with rheumatic disease with their reproductive health, particularly as it relates to birth control, planning for pregnancy and medication management. That's what guests on the ACR on Air podcast episode, "Hot Topics in Reproductive Health," conclude.
During the episode, the guests address several recent publications related to rheumatology and reproductive health, as well as their personal and professional experiences.
ADVERTISEMENT
SCROLL TO CONTINUE
Making Medication Decisions
One challenge for patients and their rheumatologists is the decision to use certain medications during pregnancy. Patients may get mixed messages from their doctors in various specialties about drug safety, leading to confusion.
Example: A general practitioner may recommend stopping certain medicines that a rheumatologist may advise the patient to continue, and the OB/GYN's perspective may be somewhere between those two positions.
"There's a fine balance between giving medications to control a patient's disease, [and avoiding] adverse effects on the growing fetus," says Dr. Hausmann.
ADVERTISEMENT
SCROLL TO CONTINUE
Some drugs used to treat patients with rheumatic diseases are generally safe during pregnancy, and others should clearly be avoided.
Regarding drugs that fall into the first category, says Lisa Sammaritano, MD, professor of clinical medicine at Weill Cornell Medicine and an attending physician at the Hospital for Special Surgery in New York, "Some patients are so fearful—even if it's a very, very low risk of an adverse outcome from a medication—that they just will refuse to take [that medication]."
On the other hand, says Dr. Sammaritano, who was the lead author of the 2020 ACR Guideline for the Management of Reproductive Health in Rheumatic and Musculoskeletal Diseases, she has had patients who realize the chance of an adverse side effect is low with some medications and that controlling disease will assist with both patient safety and the success of the pregnancy.1