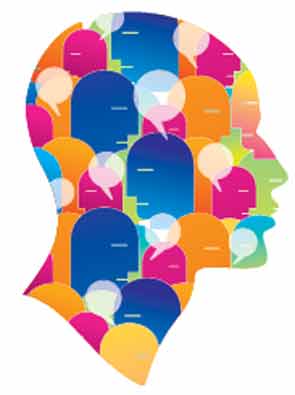 George Kalliolias, MD, PhD
Awarded $75,000 Sontag Fellowship
The Arthritis National Research Foundation (ANRF), in partnership with The Sontag Foundation, recognized Dr. George Kalliolias by awarding him the Sontag Fellowship and a $75,000 grant to continue his innovative research in rheumatoid arthritis. Chosen to be fellow from 15 other leading researchers who received grants from the ANRF, Dr. Kalliolias was honored in February because of his advancements in the study of joint fibroblasts pertaining to their role in joint inflammation in rheumatoid arthritis. Dr. Kalliolas is currently a physician-scientist in the Division of Rheumatology at Hospital for Special Surgery. He has an expertise in rheumatoid arthritis and other immune-mediated rheumatic diseases, and has been dedicated to arthritis research since 2004.
Addenbrooke's Hospital in Cambridge, U.K., Receives NHS Innovation Award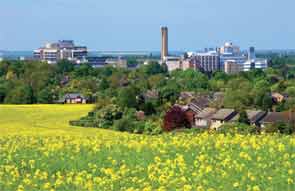 CORTEX wins 2014 NHS Innovation funding for new CT technology
Doctors at Addenbrooke's Hospital have received the prestigious 2014 NHS Innovation Award for their pioneering new program titled, CORTEX: Catching Osteoporosis on Routine Computed Tomography as an Added Extra. The program uses asynchronous calibration while performing standard CT scans to diagnose osteoporosis, a disease that affects bone mass and density of one in two women and one in five men older than 50. With this new program, doctors can detect osteoporosis in patients receiving a CT scan for other purposes, reducing exposure to further testing. CORTEX beat out 600 other applicants for the NHS honor, and plans to expand the scanning program to other UK clinics and hospitals with the funding.
Andrea McBride, RCNS

Andrea McBride
Founder and editor in chief of Arthur's Place (http://arthursplace.co.uk), a website dedicated to helping young kids and teens with arthritis
Andrea McBride, a rheumatology nurse specialist at Western General Hospital in Edinburgh, Scotland, has created a social networking site with helpful tips for younger patients dealing with arthritis. Andrea runs the Young Adults Rheumatology Clinic (YARC) at Western General. Arthur's Place launched on Jan. 6 through the support of Western General; the organization NHS Lothian; and educational grants from the pharmaceutical companies Pfizer, Roche and UCB.
Stuart S. Kassan, MD

Dr. Kassan
Distinguished Clinical Professor of Medicine, University of Colorado, Denver School of Medicine
Dr. Stuart Kassan, medical director at the Infusion Center of Denver, chief medical officer of Multispecialty Physician Partners and clinical professor of medicine at CU, has been named a distinguished clinical professor of medicine at the University of Colorado, Denver School of Medicine. Dr. Kassan was awarded the title in December 2013 due to his commendable clinical teaching at the University of Colorado, as well as his contributions in the study of lupus and arthritis. He has been the medical director since the Infusion Center of Denver opened in 2009, a professor for the Colorado Denver School of Medicine since 1978, and also operates in private practice at Colorado Arthritis Associates.
10 Rheumatology, Neurology & Nephrology Fellows Awards
Questcor Pharmaceuticals grants $50,000 awards for independent research