2015 Mary Betty Stevens Young Investigator Prize Awarded to Dr. Timothy Niewold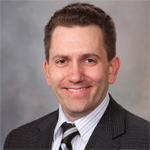 Timothy B. Niewold, MD, Mayo Clinic rheumatologist and associate professor of medicine at the Mayo Clinic College of Medicine, Rochester, Minn., was awarded the 2015 Mary Betty Stevens Young Investigator Prize at a reception held during the 2015 ACR/ARHP Annual Meeting in San Francisco. The Lupus Foundation of America presents the Mary Betty Stevens Young Investigator Prize "to recognize exceptional achievements by an investigator in the early part of his or her lupus research career," according to the award announcement.
The award announcement goes on to say, "Dr. Niewold's research focuses on the role of genetics and immune-system-signaling molecules in the development and progression of lupus and his insights are important to the development of individualized therapies for people with lupus."
Dr. Niewold says, "We want to understand how genetic factors play out in the biology of a person. What actually happens. What is the chain of events that leads to lupus."
His laboratory is mapping the genetic factors that cause autoimmune diseases and exploring the ways in which genetic variations alter the human immune response to result in disease. Dr. Niewold has a large body of work that demonstrates ways the normal immune response to viruses is pathologically and persistently activated to result in autoimmune disease, like lupus. For example, interferon normally provides a defense against viruses, but it is frequently activated abnormally in autoimmune disease.
"We want to understand how interferon changes the immune system. Interferon is turned on all the time in half of lupus patients," he says. Also, that abnormality seems to be an inherited tendency, because Dr. Niewold says, "There are higher interferon levels in the unaffected family members of lupus patients."
In addition, his research indicates a heterogeneity in the molecular pathogenesis of autoimmune diseases. Patients with the same condition frequently have different activated molecular pathways. Understanding those differences should provide the information necessary to develop individualized treatments.
"One reason why drugs are difficult to develop for lupus is that the pathways activated in different patients are not the same," says Dr. Niewold.
Aside from studying the different molecular pathways in patients with the condition, researching patients from different ancestral backgrounds is also important to determine both shared and population-specific pathogenic factors.
He says, "This heterogeneity between patients and the population-specific differences could be a factor in lots of lupus drug trial failures. We need different strokes for different folks."
2015 Evelyn V. Hess Award Goes to Dr. Mariana Kaplan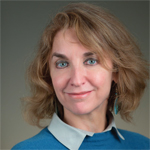 Mariana Kaplan, MD, chief of the Systemic Autoimmunity Branch in the Intramural Research Program at the National Institute of Arthritis and Musculoskeletal and Skin Diseases at the National Institutes of Health, Bethesda, Md., received the 2015 Evelyn V. Hess Award in November. The Lupus Foundation of American gives the award to an outstanding investigator who significantly advances the understanding of lupus causes and management. Dr. Kaplan received her award at a reception that coincided with the 2015 ACR/ARHP Annual Meeting in San Francisco.