"The decision to leave rheumatology for bone and mineral health was not easy," she says. "I gained great experience treating patients with rheumatic diseases. Many rheumatology patients have decreased bone quality along with their rheumatologic conditions," and many were also treated in the bone health program.
You Might Also Like
Explore This Issue
November 2015
Also By This Author
Dr. Unk says the opportunity to transfer to the program "fits well with the disease-specific direction I wanted to take in my career." Dr. Unk has been involved in multi-center clinical medication investigations for 20 years. Her focus is on osteoporosis and treatment adherence.
ADVERTISEMENT
SCROLL TO CONTINUE
Dr. Unk, who earned her doctoral degree in nursing in 2011 at the University of Missouri, notes the advancements in the treatment of bone health as in rheumatology. With her move to the new division, patients will "benefit by having specific focus on their bone quality by an experienced rheumatology nurse practitioner," she says.
Elena Hitrava, MD, PhD, Named Chief Medical Officer at Crescendo Bioscience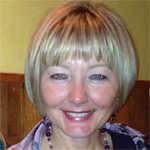 Elena Hitrava, MD, PhD, became the chief medical officer of Crescendo Bioscience on Oct. 1. In her new role, she will lead efforts to provide professional education initiatives and to expand market access for Vectra DA, the multi-biomarker blood test that measures rheumatoid arthritis disease activity, and for the company's pipeline of autoimmune products.
ADVERTISEMENT
SCROLL TO CONTINUE
Dr. Hitrava says that her new role on the company's leadership team "is a wonderful time to join Crescendo, with its commitment to developing and commercializing innovative molecular tests that are opening the doors to personalized medicine for patients with RA and other autoimmune diseases."
Over the past 11 years, Dr. Hitrava held several leadership positions at Genentech; most recently, she served as group medical director of rheumatology/immunology for the Genentech/Roche group. Prior to her work at Genentech, Dr. Hitrava was regional director of medical affairs for immunology at Centocor.
Dr. Hitrava received her medical degree from Semmelweis Medical University in Budapest, she received her doctoral degree in clinical rheumatology from the Institute of Rheumatology of the Russian Academy of Medical Sciences in Moscow, and she completed a postdoctoral fellowship in molecular biology at Thomas Jefferson University in Philadelphia.
ADVERTISEMENT
SCROLL TO CONTINUE
Richard H.C. Lai, MD, Joins Great Falls Specialty Center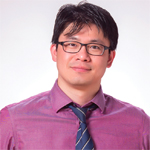 Richard H.C. Lai, MD, who recently completed a fellowship in rheumatology at the Medstar Washington Hospital Center in Washington, D.C., has joined the Great Falls Clinic in Montana and began seeing patients in mid-October.
After earning a medical degree from the University of SintCQ Eustatius School of Medicine in Cole Bay, St. Maarten, Dr. Lai spent one year in post-graduate clinical research at Johns Hopkins University and completed a residency in internal medicine at Medstar Franklin Square Medical Center in Baltimore.