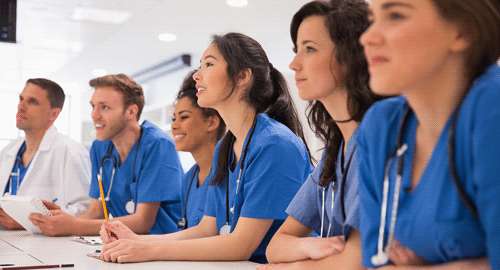 When Stacy Ardoin, MD, associate professor, Ohio State University and Nationwide Children's Hospital, Columbus, Ohio, started medical school, she planned to become a rural primary care doctor. "But I later realized that I wanted to focus on a particular area [in which] I could gain a depth of knowledge," she says. Then, when she worked with a rheumatologist in medical school, she fell in love with the specialty.
You Might Also Like
Also By This Author
"I enjoy getting to know the patients I work with over time, focusing on improving function and understanding the immunobiology underlying disease manifestations and therapies," Dr. Ardoin says. "Because I was also trained in pediatrics, I wanted to see both adults and children, so I pursued a combined adult and pediatric rheumatology fellowship."
ADVERTISEMENT
SCROLL TO CONTINUE
Petros Efthimiou, MD, associate chief, Division of Rheumatology, New York Methodist Hospital, Brooklyn, N.Y., was drawn to the specialty of rheumatology because he was fascinated by the ability to manipulate the dysfunctional immune system and help patients with complex autoimmune and auto-inflammatory conditions.
"I had great mentors, in the early stages of my medical career, who introduced me to the rheumatologist's journey, which is enriched by constant intellectual stimulation created by rapidly materializing bench-to-bedside scientific advances," he says.
As someone who has always been intrigued by puzzles—whether it was a mystery novel or a jigsaw puzzle, David Borenstein, MD, MACR, MACP, partner, Arthritis and Rheumatism Associates, and clinical professor of medicine, Division of Rheumatology, Department of Medicine, The George Washington University Medical Center, Washington, D.C., felt rheumatology was the right specialty for him. "In medical school, physicians always consulted the rheumatologists when they couldn't figure out what was wrong with a patient, even if it wasn't related to rheumatology," he recalls.
Find Continued Fulfillment
Dr. Ardoin enjoys seeing adults and children with rheumatic disease improve and, ultimately, return to doing the things that they want to do. "I love when I take care of someone who has been quite ill or disabled by disease reach the point in their care where the disease is very manageable and takes a back seat in their life," she says. "It is particularly fun and challenging to work with adolescents and young adults as they grow into adulthood. And nothing is better than helping a child get better—that tops everything!"