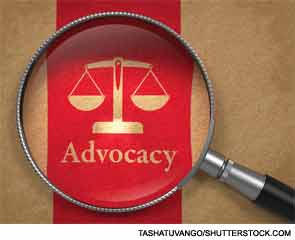 You Might Also Like
Explore This Issue
August 2014
Also By This Author

Joseph Flood, MD
Former Speaker of the U.S. House of Representatives Tip O'Neil famously noted, "All politics is local." This is a truism, and as such it also applies to our collective advocacy efforts for Advancing Rheumatology!
ADVERTISEMENT
SCROLL TO CONTINUE
I am proud of how far the ACR and ARHP members have taken our advocacy for the rheumatology community over the past many years. Led by our able Committee on Government Affairs, our talented and dedicated volunteers and staff, and our professional lobby group, we have achieved a great deal. The recognition of rheumatology in Washington, D.C., has grown and our strategic relationships have been increasingly fruitful. Federal lawmakers and staff recognize the bent forks on our lapels (the powerful symbol of the Simple Tasks campaign) and are gaining a true understanding of the value rheumatologists bring to their patients. Moreover, they are learning how we can make our patients' lives better and healthier. We have made significant progress in our efforts to increase patient access to rheumatologists and the care we provide, and to the innovative treatments that can make such a difference in the quality of life for the millions who endure rheumatic disease. I will highlight these topics in my next column.
In this column, I want to focus on a recently launched branch of our advocacy program that complements our national efforts. We must make a difference for rheumatology at both the state and local levels. We understand how state laws and regulations can have a major impact on our practices and access to care. In January, our Government Affairs team was expanded to increase our ability to impact critical issues that are being decided in state legislatures across the county. Our state advocacy efforts work hand in hand with state and local rheumatology organizations across the country.
ADVERTISEMENT
SCROLL TO CONTINUE
We have targeted standard prior authorization processes, specialty tiers that inappropriately place important medications out of the reach of our patients, step therapies that are not evidence based and the safe and appropriate use of biosimilars in our initial state advocacy initiatives. Dozens of bills related to these issues were filed all across the county. The ACR sent letters of support for legislation in multiple states and co-signed several collaborative letters of support. There were also state-specific legislative initiatives, such as the successful passing of the compounding bill in Maryland (SB 1108), affecting in-office treatments.
Although many proposed bills did not pass, the ACR built relationships with a significant number of stakeholders and raised the visibility of the rheumatology community and the needs of our members and their patients. I am especially pleased to note passage of laws that are rheumatology friendly, including specialty tier bills in Louisiana and Maryland, step-therapy bills in Connecticut and Maryland, and biosimilars bills in Indiana and Delaware.