Lurie Prize Goes to Autoimmune Researcher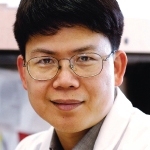 Zhijian "James" Chen, PhD, is this year's recipient of the Lurie Prize in Biomedical Sciences for his 2012 discovery of the enzyme cyclic GMP-AMP synthase (cGAS). Dr. Chen received the prize at the Foundation for the National Institutes of Health Award Ceremony in May.
You Might Also Like
Explore This Issue
June 2018
Also By This Author
His work revealed the paradoxical role the cGAS enzyme can play within the immune system. After entering a cell's cytoplasm, the enzyme binds to the DNA of a virus. It then creates a cyclic GMP-AMP molecule that tells the immune system to fight the virus and other pathogens with DNA that can cause such diseases as tuberculosis and malaria. "This important defense system activates T cells to kill tumors," says Dr. Chen.
ADVERTISEMENT
SCROLL TO CONTINUE
Alternately, if the cGAS enzyme attaches itself to a person's DNA and becomes hyperactive, it can trigger autoimmune diseases, including rheumatoid arthritis and lupus. "There is more to understand about cGAS pathway's role in autoimmune diseases from lupus to cancer," Dr. Chen says. Simply put, "Activate the pathway to fight cancer; inhibit it to fight lupus and RA."
Therapies to target the pathway could introduce treatments for, or prevention of, those diseases.
ADVERTISEMENT
SCROLL TO CONTINUE
He says recent discoveries have shown the role the pathway plays in age-related diseases, too. Further research could lead to treatments for such conditions as macular degeneration, myocardial infarction and other products of low-grade, chronic inflammation.
Zhijian 'James' Chen, PhD, is this year's recipient of the Lurie Prize in Biomedical Sciences.
Dr. Chen previously appeared in this column when he received the Lupus Research Institute (LRI) 2014 Distinguished Innovator Award. He is the George L. MacGregor Distinguished Chair in Biomedical Science and professor of molecular biology at the University of Texas Southwestern Medical Center, and an investigator at the Howard Hughes Medical Institute.
ADVERTISEMENT
SCROLL TO CONTINUE
1st Pharmacy Rheumatology Residency Begins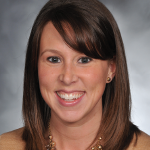 Jessica Farrell, PharmD, is an associate professor at Albany (N.Y.) College of Pharmacy and Health Sciences who also works as a clinical pharmacist for the Center for Rheumatology in Albany. This summer, she will add program director of the first PGY-2 (postgraduate year two) pharmacy rheumatology residency to her duties.
She is the driving force behind the postgraduate program she recognized a need for. "Although there is specialized training in areas like oncology, critical care, infectious disease and general family practice, there is no program in rheumatology," Dr. Farrell says. "During the past five years, rheumatology has really blown up, especially regarding medications."