James et al showed that there is an association between SLE and EBV exposure.19 Further, SLE patients have dysregulated immune responses to EBV, with EBV antigens exhibiting molecular mimicry with common SLE antigens.21 EBV antigens may give rise to autoimmunity in SLE.21,22 There are also impaired T CD8+T cell and cytokine responses to EBV.21 Some SLE patients may also have increased reactivations of EBV.21 Given the global infectious burden, however, EBV likely contributes only a small portion to the risk of SLE, with other genetic and environmental factors playing a role.
You Might Also Like
Explore This Issue
July 2016
Our patient developed autoantibodies characteristic of SLE over a short period of time, which is unusual. Most data show that developments of autoantibodies precede the development of symptoms in SLE by years. In a study by Arbuckle et al, patients were positive for at least one SLE autoantibody for an average of 3.3 years before diagnosis and as early as 9.4 years. Autoantibody formation tends to follow a predictable course, with the accumulation of antibodies prior to the development of symptoms. Notably, anti-Smith and RNP are the antibodies found closest to disease presentation, occurring approximately 1.2 years before disease presentation.20
ADVERTISEMENT
SCROLL TO CONTINUE
Our patient had skin tightening of her face and fingers (distal to the metacarpophalangeal joints), a tight oral aperture, telangiectasia, Raynaud's phenomenon, digital ulcers, pitting scars on her fingertips and pulmonary hypertension by echocardiogram at presentation. Her anti-centromere, anti-scleroderma 70 and anti-RNA polymerase III antibodies were negative. She did not fulfill the 2013 ACR/EULAR classification criteria for scleroderma; however, it will not be surprising if she goes on to develop scleroderma in the future.
We treated her with an IL-6 inhibitor because she had an incomplete response to steroids.23 She improved; however, she did not follow up with the rheumatology clinic.
ADVERTISEMENT
SCROLL TO CONTINUE
We report a rare case of MCD in a patient with SLE and scleroderma overlap. This case raises unanswered questions: Is this a random concomitant occurrence of Castleman disease and autoimmune disease or is this a continuum of one disease? Does the associated infection with EBV play a role in linking these diseases? This is an area that needs further exploration.
---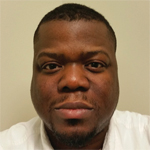 Kwabna Parker, MBBS, is a fellow at The State University of New York Health Science Center at Brooklyn—better known as SUNY Downstate Medical Center—in the Division of Rheumatology.
Sireesha Datla, MD, is a fellow at SUNY Downstate Medical Center in the Department of Hematology and Oncology.
ADVERTISEMENT
SCROLL TO CONTINUE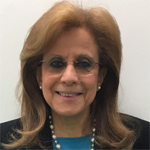 Nancy Soloman, MD, is a rheumatology attending at SUNY Downstate Medical Center.
Acknowledgements
The authors thank the following for their assistance in developing this article: Robert Lewis, MD, Hematology and Oncology Division, SUNY Downstate Medical Center; Jinli Liu, MD, Pathology Department, SUNY Downstate Medical Center; Chuanyong Lu, MD, Pathology Department, SUNY Downstate Medical Center; Priya Chokshi, MD, PGY-3, SUNY Downstate Medical Center; and Manile Dastagir, DO, PGY-3, SUNY Downstate Medical Center.
References