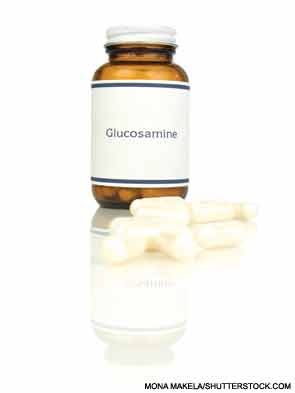 You Might Also Like
Explore This Issue
July 2013
Also By This Author
Pipeline and Drug Approvals
In early May, the Food and Drug Administration (FDA) approved canakinumab (Ilaris) for the treatment of active systemic juvenile idiopathic arthritis (SJIA) in patients two years of age and older.1 Canakinumab is the first interleukin 1 beta (IL-1 beta) inhibitor approved to treat SJIA. It is given as a once-monthly subcutaneous injection of 4 mg/kg up to 300 mg. Two pivotal clinical trials were conducted in two- to 19-year-olds. In the first study, 84% of patients treated with one subcutaneous dose achieved the primary endpoint of the adapted pediatric ACR30 versus 10% of placebo-treated patients at Day 15. In the open-label part of the second study, 92 of 128 patients attempted corticosteroid tapering. Of these patients, 46% were able to completely discontinue corticosteroids, and 62% substantially reduced their use. In the controlled part of the second study (n=177), there was a 64% relative reduction in the risk of flare for patients in the active treatment group compared to placebo-treated patients. Potential side effects include infection, cold symptoms, upper respiratory infection, runny nose, sore throat, nausea, vomiting, diarrhea, stomach pain, and injection site reactions. Like similar cytokine agents, patients must be tested for tuberculosis prior to treatment. In March, the European Commission approved this agent for treating adults with acute gouty arthritis who have frequent attacks and whose symptoms cannot or should not be managed with currently available treatments. For acute gouty arthritis, canakinumab was administered as a single, 150-mg subcutaneous injection.
ADVERTISEMENT
SCROLL TO CONTINUE
Candesartan cilexetil tablets (Atacand) are now available generically. The FDA approved this angiotensin receptor blocker for marketing approval on May 22.2 The only other generic angiotensin receptor blocker is currently losartan. Valsartan (Diovan) monotherapy will likely be approved next.
Rabeprazole sprinkle delayed-release capsules (Aciphex) have been approved FDA for the treatment of gastroesophageal reflux disease (GERD) in children 1 to 11 years of age for up to 12 weeks.3 A total of 127 pediatric patients with endoscopically proven GERD were studied in a double-blind, parallel-group manner. Treatment emergent adverse effects included vomiting (14%), cough (14%), abdominal pain (12%), diarrhea (11%), pyrexia (10%), headache (9%), upper respiratory infection (8%), oropharyngeal pain (6%), and nasopharyngitis (5%). Similar effects were seen in a 24-week extension period. The capsules will be available in 5-mg and 10-mg strengths.
ADVERTISEMENT
SCROLL TO CONTINUE
At the end of March, tocilizumab (Actemra) received marketing approval from Japanese regulators for a subcutaneous product formulation to treat rheumatoid arthritis (RA).4 In a phase III clinical trial, the subcutaneous formulation demonstrated noninferiority to the intravenous (IV) formulation, and the safety profile of both formulations were similar. The IV formulation is currently the only formulation approved in the U.S.; the subcutaneous formulation was been submitted to both U.S. and European regulators in December.