Dr. Sherine Gabriel Joins Board of Trustees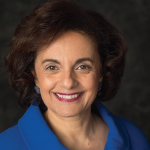 In July, ACR Past President Sherine E. Gabriel, MD, MSc, joined the New York Academy of Medicine Board of Trustees. Dr. Gabriel is a distinguished professor and dean of Rutgers Robert Wood Johnson Medical School. As dean emerita of Mayo Medical School, Dr. Gabriel developed successful clinical research training and career development programs. She has also served on many scientific editorial boards, dozens of advisory boards, and governmental and scientific committees, including those for the NIH and FDA.
You Might Also Like
Explore This Issue
November 2017
Also By This Author
Over the past 20 years, Dr. Gabriel's research, which is largely funded by the National Institutes of Health, has resulted in more than 250 peer-reviewed, original, scientific publications addressing the risks, costs, outcomes and comorbidities of rheumatic diseases. Dr. Gabriel has received numerous research awards in recognition of her contributions.
ADVERTISEMENT
SCROLL TO CONTINUE
"As an epidemiologist and epidemiology researcher, I'm trained and have worked in population health for decades," she says. "What I found interesting in the N.Y. Academy of Medicine's mission is the focus on urban health and populations. I'm interested in making contributions to improving population health in urban settings."
Debra Bancroft Rizzo Resigns as ARHP Scientific Editor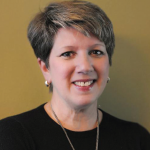 In December 2016, Deborah Bancroft Rizzo, MSN, FNP-BC, resigned as scientific editor at the ARHP after serving eight years in the position.
ADVERTISEMENT
SCROLL TO CONTINUE
As a nurse practitioner at the University of Michigan Health Systems, department of Internal Medicine, division of rheumatology, Ms. Rizzo was responsible for obtaining authors to review the Advanced Rheumatology course, which consists of 19 modules. She says three modules target pediatric rheumatology and six focus on core areas, including muscular skeletal structure and function; immunity; coding; appropriate documentation; laboratory evaluation; and imaging, which includes X-rays and MRIs.
The remaining 10 modules are disease specific and cover the whole gamut of rheumatic diseases, including osteoarthritis and more complex diseases, such as scleroderma myositis, vasculitis and crystal-induced arthropathies.
Initially, the course was designed for nurse practitioners, fellows in training and physician assistants. However, as more people completed the course, she says the ARHP realized that it could also benefit other medical providers, including primary care physicians, and opened it up to a broader group of healthcare providers.
ADVERTISEMENT
SCROLL TO CONTINUE
"To be the editor, have the final eyes on each of the modules, was a learning process for me, too, and a way for me to keep myself updated on practices issues and certain diseases," she says, adding the modules will be updated and reviewed every two years. "It was a very rewarding experience for me."
Dr. David Felson Receives Carol Nachman Prize for Rheumatology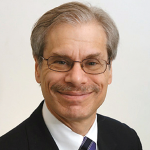 David Felson, MD, MPH, professor of medicine and epidemiology at Boston University's School of Medicine and School of Public Health, was awarded the 2017 Carol Nachman Prize for Rheumatology in May, a prestigious international award for research in rheumatology—the study of arthritis and other disorders of the joints, muscles and ligaments.
Dr. Felson, who served on multiple ACR committees, and his group achieved numerous accomplishments throughout the years. While collaborating with the U.S. Food and Drug Administration and rheumatology organizations, they standardized clinical trial outcomes in rheumatoid arthritis, creating the first core set of outcomes, conceived the ACR's definition of improvement and made it possible to gauge the relative efficacy of new drugs.
Dr. Felson also led a series of major studies to identify the prevalence, impact and risk factors for knee osteoarthritis (OA). He and his group were the first to document that obesity increased the risk of OA and that weight loss could reduce the risk.
"We're far behind in osteoarthritis," he says. "We're struggling. More people are getting hip and knee replacements because there's no medical therapy that works to prevent those [replacements]."
His group also discovered that meniscus tears and other structural pathology were present in most people who were middle age and older, regardless of knee pain. His study of structural correlates of joint pain identified that in OA, inflammation of a knee membrane and bone marrow lesions cause pain. These findings have since emerged as targets of treatment.
'We're far behind in osteoarthritis,' Dr. Felson says. 'We're struggling. More people are getting hip & knee replacements because there's no medical therapy that works to prevent those [replacements].'
Dr. Felson graduated from medical school in 1978 from Johns Hopkins University, Baltimore. He trained in rheumatology and also received a Master's in Public Health from Boston University.
"I was thrilled to get the award and [hope] people realize that it's really a team effort," he says. "All of the successes I've had have been based on a lot of people working together to achieve answers in science."
Arthritis Foundation Honors Drs. Eisenberg & Goldstein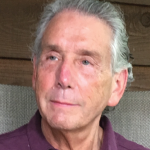 In October, Gerald Eisenberg, MD, and Wayne Goldstein, MD, were honored at a fundraiser for the Illinois chapter of the Arthritis Foundation for their unique medical practice that merges multiple specialties in musculoskeletal medicine.
Their practice—the Illinois Bone and Joint Institute, which was founded in 1999 and chaired by Dr. Goldstein—supports 15 locations throughout Northeast Illinois. It employs rheumatologists, orthopedists, podiatrists, physiatrists, physical therapists and occupational therapists who focus on the care of patients with musculoskeletal disease.
"There are very few practices like this in the country," says Dr. Eisenberg, partner and director of rheumatology at the Institute. "The beauty of this practice is that people with musculoskeletal disease can get the full gamut of medical services they need under one roof."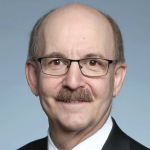 Based on this business model, he says rheumatologists and orthopedists share office space and a common medical record. Because all the providers work in concert to deliver quality patient care, he says the workplace culture promotes learning on all sides, which leads to innovative practices.
The practice is currently involved in a Medicare pilot related to length of stay and cost of care surrounding joint arthroplasty.
"We are an attractive alternative to the payers in the Chicago area," says Dr. Eisenberg, who graduated in 1976 from Chicago Medical School at Rosalind Franklin University of Medicine and Science. "We cost considerably less than a traditional medical center and I'm hopeful that we're an attractive model for patients—delivering services in one place at one time."
---
Carol Patton is a freelance writer based in Las Vegas.