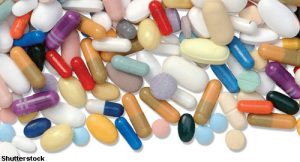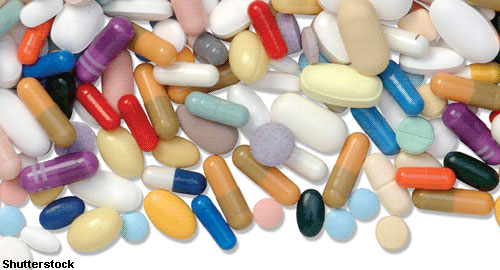 An ongoing safety trial of tofacitinib (Xeljanz, Xeljanz XR) in patients with rheumatoid arthritis (RA) has found an increased risk of pulmonary embolism and death with higher dosing.1 In late February, the U.S. Food and Drug Administration (FDA) issued an alert that these reactions occurred in patients taking 10 mg of tofacitinib twice daily.
The FDA has not approved this dosing regime for RA. Currently, 10 mg of tofacitinib taken twice daily is approved only for patients with ulcerative colitis.
ADVERTISEMENT
SCROLL TO CONTINUE
Background: When tofacitinib was first FDA approved for RA patients, the FDA required the manufacturer to conduct a clinical safety trial, evaluating the risk of heart-related events, cancer and opportunistic infections. This study examined two doses: 10 mg twice daily and 5 mg twice daily in combination with methotrexate and in comparison with a tumor necrosis factor-alpha inhibitor. To participate, patients had to be at least 50 years old and have at least one cardiovascular risk factor. In the trial's most recent analysis, an external data safety monitoring committee found an increased occurrence of pulmonary embolism and death in these patients.
Healthcare professionals should follow the tofacitinib prescribing recommendations for the specific condition being treated. Patients should be monitored for signs and symptoms of pulmonary embolism. Advise patients to seek medical attention immediately if they experience symptoms or signs of pulmonary embolism. These include sudden shortness of breath or breathing difficulty, chest or back pain, hemoptysis, diaphoresis and/or clammy or bluish colored skin.
ADVERTISEMENT
SCROLL TO CONTINUE
Patients should not stop or change their tofacitinib dose without first talking to their healthcare professional.
---
Michele B. Kaufman, PharmD, BCGP, is a freelance medical writer based in New York City and a pharmacist at New York Presbyterian Lower Manhattan Hospital.
Reference
ADVERTISEMENT
SCROLL TO CONTINUE