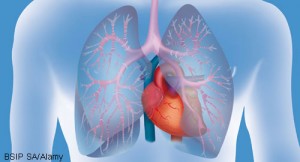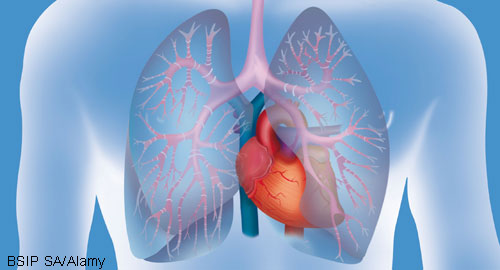 Sarcoidosis, sometimes referred to as the great mimicker, presents in myriad ways. At the 2021 ACR State-of-the-Art Clinical Symposium, Marc Judson, MD, chief, Division of Pulmonary and Critical Care Medicine, Albany Medical College, New York, provided an update on the screening and treatment of sarcoidosis in patients. He also discussed drug-induced sarcoidosis-like reaction (DISR), a condition he said should be in the deferential for patients in whom sarcoidosis is suspected.
Explore This Issue
June 2021
Also By This Author
Screening
Dr. Judson noted that the heart, eyes and vitamin D regulation pathway are important places to begin screening for sarcoidosis.
ADVERTISEMENT
SCROLL TO CONTINUE
The heart: Among patients with known extra-cardiac sarcoidosis, such symptoms as palpitations lasting more than two weeks, presyncope or syncope, and signs of heart failure should prompt an evaluation for potential cardiac involvement. Objectively abnormal findings may be present on an echocardiogram (e.g., depressed ejection fraction, wall motion abnormalities) or on an electrocardiogram (e.g., first, second- or third-degree atrioventricular nodal block, bundle branch block or supraventricular arrhythmias).
Although proposed screening algorithms differ by organization, Dr. Judson presented evidence that cardiac magnetic resonance imaging (MRI) may be particularly useful. In a study of more than 300 patients with biopsy-proven sarcoidosis, cardiac MRI was found to have higher sensitivity and specificity for the detection of cardiac sarcoidosis than conventional cardiac testing with echocardiogram and electrocardiogram (ECG).1 Detection of cardiac sarcoidosis is of particular importance, because—in contrast to the slow progression of pulmonary fibrosis that can occur in patients with sarcoidosis over months to years—cardiac involvement in sarcoidosis can lead to fatal arrhythmias and sudden cardiac death.
ADVERTISEMENT
SCROLL TO CONTINUE
Eyes: With regard to ophthalmic involvement in patients with sarcoidosis, the rationale for screening for sarcoidosis-related eye disease in asymptomatic patients is that this common manifestation of the disease can result in serious consequences even without warning signs.
In a study of 50 patients with biopsy-proven lung sarcoidosis, ocular findings included episcleritis, iris nodules, cataracts, periphlebitis, periarteritis, epiretinal membrane and branch retinal vein occlusion—and more than one in 10 patients lacked ocular symptoms.2 When signs or symptoms do occur, they may include foreign body sensation, blurred vision, floaters or conjunctival hyperemia.
The most serious & permanent damage related to sarcoidosis is from fibrosis. Anti-fibrotic agents may mitigate the effects of fibrotic disease in these patients.
Vitamin D: Vitamin D dysregulation can occur in sarcoidosis. Although calcitriol, the metabolically active form of vitamin D, is normally synthesized entirely in the kidneys, an extra-renal source of calcitriol in sarcoidosis is the alveolar macrophage. These macrophages contain the 1-α hydroxylase enzyme that converts 25(OH) vitamin D to 1,25(OH) vitamin D (i.e., calcitriol). Thus, patients with hypercalcemia can have low 25(OH) vitamin D, low parathyroid hormone and normal to high 1,25(OH) vitamin D.